Willow Song (CTW Willow Song)
Date Received: November 8, 2015



H

istory: Willow Song (distinguished from TAGS' alum Willow), retired from her racing job on October 9, 2015. She raced her entire career from August, 2013 at Wheeling Downs. According to Greyhound Data she ran 95 races (105 races according to Track Info) and was "in the money" at least one-third of the time. At four and half, it's time for a rest. Willow Song is another "Plaza Rio" dog like Glory, Mercy, Easy, Lena, Dana, Dancer and Cal. Her dam is CTW Forthemoney. This cute gal needs to chill in a foster home for a while and get out of racing mode. We'll give you an update after she settles into her foster home.
See Greyhound-Data.com for more information.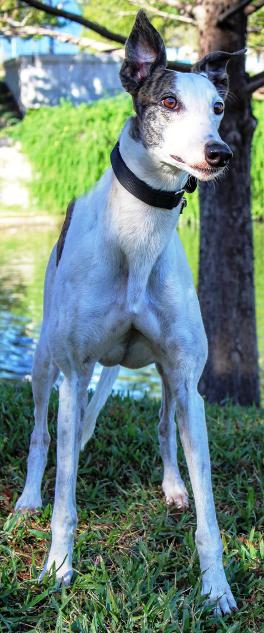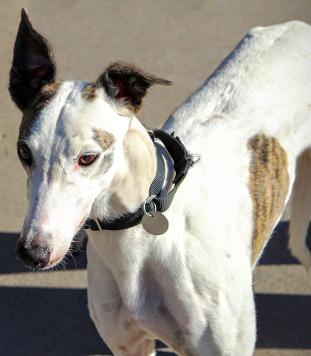 December 19, 2015 update: Willow Song found her loving forever home. Congrats to Willow and the LaGesse family.

November 20
, 2015 update:
Willow Song
quickly settled into retired life and took no time discovering how comfy all the dog beds were. She took a few days to learn the household schedule, but this little cutie caught on and is a real sweetie. She is a counter surfer, but a few sprays with water and she picked up that it wasn't ok. She does need a reminder occasionally. Willow Song barely noticed the cats.
November 8
, 2015 update:
Willow Song
came to TAGS for a life of retirement and to find her loving lifetime home.