The Rainbow Bridge
inspired by a Norse legend
By the edge of a woods, at the foot of a hill,
Is a lush, green meadow where time stands still.
Where the friends of man and woman do run,
When their time on earth is over and done.
For here, between this world and the next,
Is a place where each beloved creature finds rest.
On this golden land, they wait and they play,
Till the Rainbow Bridge they cross over one day.
No more do they suffer, in pain or in sadness,
For here they are whole, their lives filled with gladness.
Their limbs are restored, their health renewed,
Their bodies have healed, with strength imbued.
They romp through the grass, without even a care,
Until one day they start, and sniff at the air.
All ears prick forward, eyes dart front and back,
Then all of a sudden, one breaks from the pack.
For just at that instant, their eyes have met;
Together again, both person and pet.
So they run to each other, these friends from long past,
The time of their parting is over at last.
The sadness they felt while they were apart,
Has turned into joy once more in each heart.
They embrace with a love that will last forever,
And then, side-by-side, they cross over… together.
©1998 Steve and Diane Bodofsky. All Rights Reserved. Reposted by Permission. www.NewRainbowBridge.com


Chief (Backwood Cody): March 8, 2009 to January 13, 2021
Chief is
greatly missed by the Brotherson family.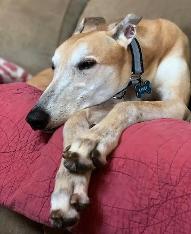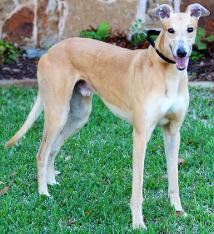 Aston Martin (CTW Vandercamp): September 4, 2014 to December 15, 2020
Aston is
greatly missed by the Vickery family.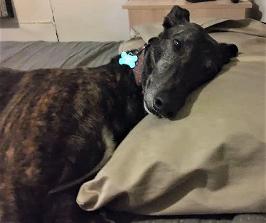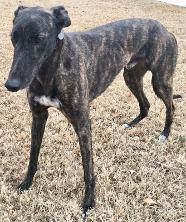 Cade (CTW Blockade): September 6, 2013 to November 17, 2020
Cade
will be greatly missed by the Moorehead family.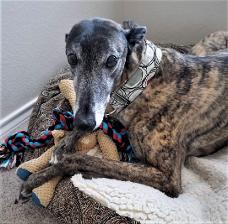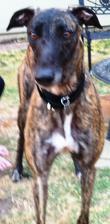 Hobbs, fka Easy (CTW Easy Street): February 17, 2012 to November 16, 2020
Hobbs
joined littermate, Lena, at the Rainbow Bridge today. The entire McHugh family will miss him.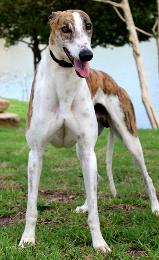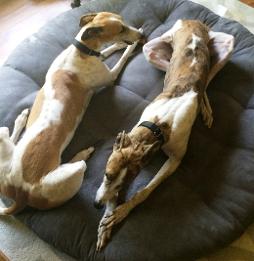 Wendy, fka Aurora, now Sissy (CTW Real Trendy): August 10, 2011 to November 10, 2020
Sissy is greatly missed by her family and Greyhound sister, Lady. Joe & Joanne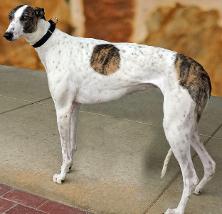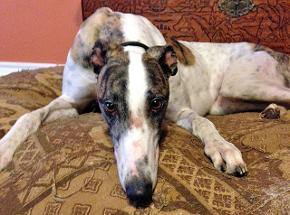 Trooper (Topper (Top Cat): March 22, 2009 to September 17, 2020
Trooper is greatly missed by his family and Greyhound sister, Lady. Joe & Joanne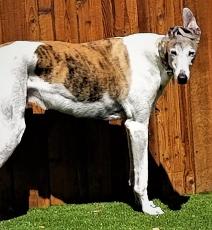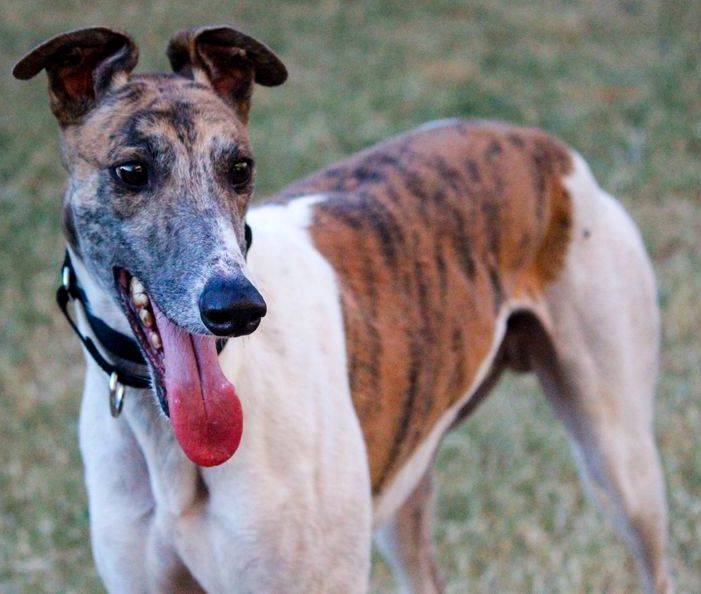 Rowdy (CTW Roustabaout): April 17, 2009 to September 5, 2020
Rowdy is greatly missed by his family. James & Marjy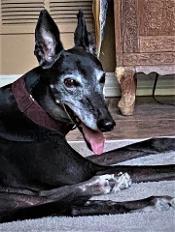 Angie (Angela): May 12, 2007 to August 12, 2020
Angie is greatly missed by her family and her fur brothers and sister. Reunited with her sisters Maggie at the Rainbow Bridge. "
She was the happiest dog we've ever met. She had a greyt smile. We'll miss her." Aaron & Sara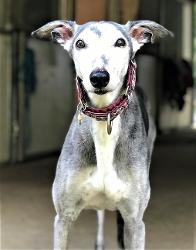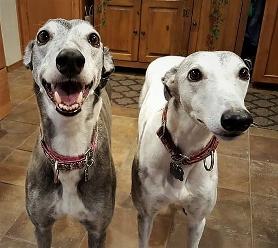 Vixie (Menasha aka Tasha): July 2, 2004 to July 16, 2020
A life well lived (16yrs 2 wks)!!! She will be greytly missed by Gail, Suzanne and all of the TAGS family.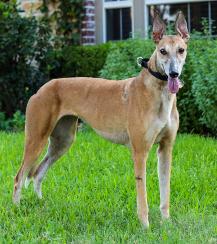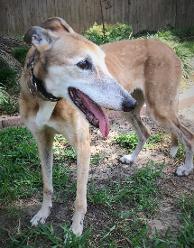 Dougie (BWG Doug Hedges): October 26, 2010 to May 30, 2020
Dougie is running with Corina and Winnie and will be greytly be missed by dad, Jay.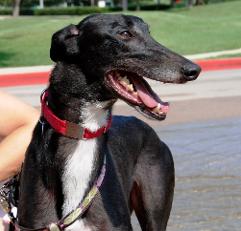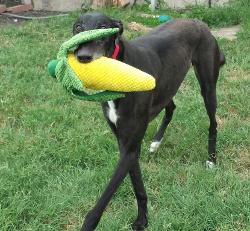 Little Bit (Hel's Bit of Fun): September 28, 2009 to March 30, 2020
Little Bit will be missed by the Bloomer family and greyhound sister, Angie.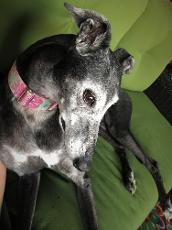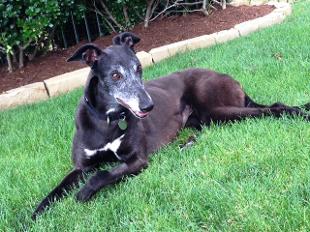 Maggie (LCR Maggie May): May 12, 2007 to March 26, 2020
We lost our sweet, silly Maggie May yesterday. Maggie was the silliest girl with the best ears. She will be greatly missed by us and her fur siblings.
Aaron & Sara Cox
(Maggie was TAGS first adoption.)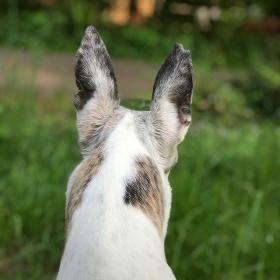 Charlie (Boomer): February 18, 2015 to March 9, 2020
Charlie will be missed by his family. He had a great personality, hated small dogs, loved to walk. His best friend was my daughters pit bull.
Vic &
Susan
Tomlinson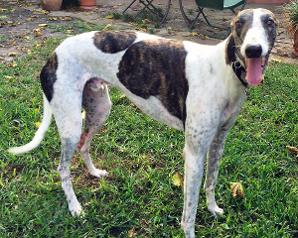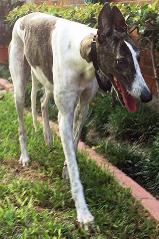 Miley (Smiley): May 31, 2010 to February 6, 2020
Miley is greatly missed by her family and greyhound sibling Mina.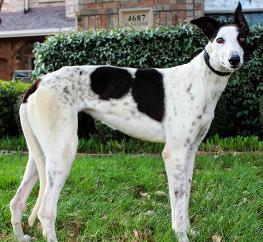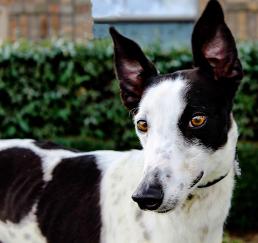 Repo (TNJ Repo Man): November 24, 2010 to January 20, 2020
Repo is greatly missed by his dad and greyhound sibling Rocket. "
My heart is aching for my sweet boy
!"
Shannon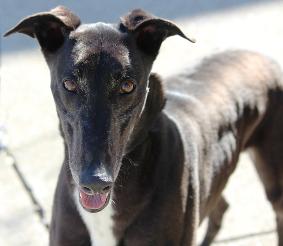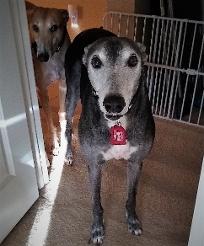 Texas Adopt a Greyhound Society, Inc. ~ P.O. Box 703782 ~ Dallas, TX 75370
214-368-TAGS(8247) or 855-TAG-TAGS (824-8247)