Pippa: April 2005 to November 25, 2013
Pippa will be greatly missed and was much beloved by her mom, Peggy.

Pleasure (JJ Pure Pleasure): December 12, 2005 - September 26, 2013
Pleasure was a beautiful dog, very full of life and always sweet and caring. She loved going on walks and chasing our other dog around the backyard. Always full of big smiles, she put us all in a great mood. Pleasure was a wonderful member of our family and she will be forever missed. Run pain free,our sweet girl.We love you and always will...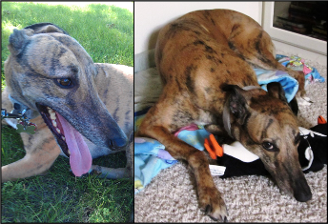 Bentley (CTW Snap Shot): January 2, 2005 - August 23, 2013
Loved by Chris, Jennifer, Ethan and Jaxon and his fur family.

Remi: 2005 - July 6, 2013

Loved by John, Michael and Jeremy Reinert and their Greyhounds.
Solomon (CL Solomon): July 28, 2000 - May 13, 2013

Solomon, the most gentle of all souls, is running at the Bridge in greyt company. He will be greytly missed here. Rest easy, sweet boy.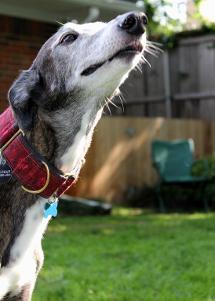 Turtle
: July 5, 1999 - May 7, 2013


Turtle was born in a box in my room along with 2 brothers and 1 sister. He was a FAT CAT and we loved him for it. Turtle was notorious for doing what we called "self pet". All you would have to do it put your hand out and he would pet himself. He was a sweet and loving cat. He loved us and we loved him and he will be greatly missed by all of us. 'The Brotherson Family' Turtle was one of TAGS Greyhound 'cat testers'.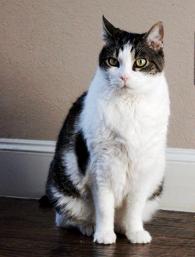 Lexi (Kebo Kopy Kat): February 11, 2002 - February 12, 2013

Sweet, shy Lexi girl, we can hardly believe you are gone. We miss your quiet, gentle way and your silly side too! We hope you are running and having fun with your best bud, Trevor.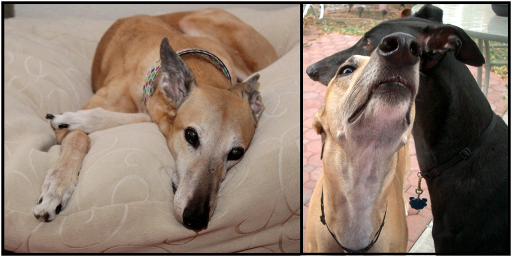 Jazz (Okie Jazzman): November 7, 2000 - January 21, 2013

We miss this sweet, goofy, big boy in so many ways!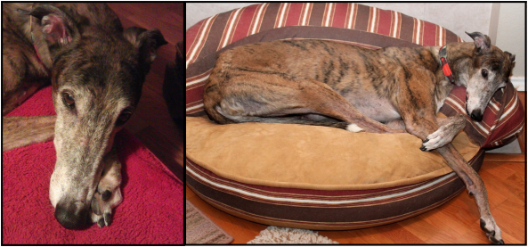 Chance (Rapido Chance): April 25, 2000 - January 14, 2013

Loved, cherished and missed by Steve and Mary Shelton and fur-sister, Trixie.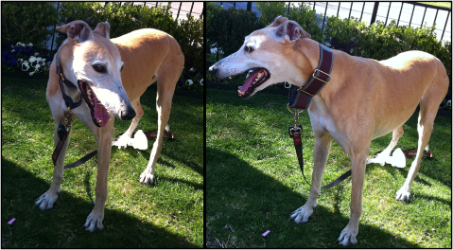 Texas Adopt a Greyhound Society, Inc. ~ P.O. Box 703782 ~ Dallas, TX 75370
214-368-TAGS(8247) or 855-TAG-TAGS (824-8247)