Greyhound Savvy Vets suggested by TAGS' supporters!

If your Greyhound would like his/her vet listed here, please let us know.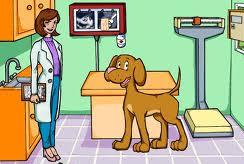 Dr. Dee Shuttlesworth

Animal Medical Center of Richardson
590 West Campbell Road
Richardson, Texas 75080
(972) 644-9397
www.amcrvets.com
Dr. Cindy Stevens

The Vet
901 Jupiter Road, Suite 130
Richardson, Texas 75081
(972) 675-2510
www.thevetonline.net


Dr. K. Rayner
Town
North Mobile Animal Hospital
P.O. Box 1208

Little Elm
, Texas 75023


(214) 202-0623
Valley Ranch Pet Clinic
455 Cimarron Trail
Irving, Texas 75063
Dr. Dean in Pilot Point for orthopedic surgery, who also knows greyhounds well, and Dr. Heidi Loprise (mainstreetpets.com) in Flower Mound for Dental Surgery, who has a greyhound of her own.
Greyhound Savvy Emergency Clinics in the Dallas area - suggested by TAGS' supporters!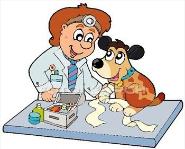 Center for Veterinary Specialty Care & Emergency Care

2700 Lake Vista Drive
Lewisville, Texas 75067
972-820-7099


Texas Adopt a Greyhound Society, Inc. ~ P.O. Box 703782 ~ Dallas, TX 75370 214-368-TAGS(8247)