Hershey (AA's Explorer): January 16, 2000 - December 15, 2012

"My beloved boy would have been 13 in January and will be missed dearly." Loved and missed by Kris, and fur-sisters, Sophie, Gigi and Tessa.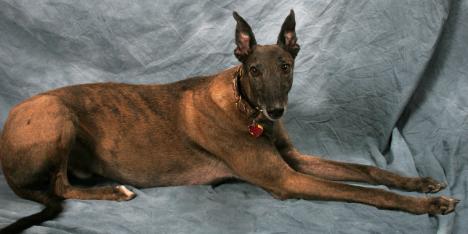 Wyatt (Pat C Persnickty): October 9, 2000 - December 5, 2012

We miss this sweet, handsome, soulful boy! Run pain free Wyatt. We love you and will especially miss your hugs. Wyatt had a special way of wrapping his head and neck around you and giving hugs.
Casey (Smokin Bud): September 20, 2001 - November 25, 2012

What joyful spirit this beautiful big boy had! We knew the day we saw him we had to have him. He was a pistol at first - he seemed to be the one who always got into a bit of trouble. Of the three boys (Hickory, Cooper and Casey, now all gone), he was always Dennis the Menace...or so we thought. For many years, we blamed Casey for "watering" our Christmas tree. Then after Cooper died, we found out it was Cooper who had done that and not Casey.
Casey was always everyone's best friend, happy to meet everyone. When we walked, people would slow their cars, roll down the window and comment "He's such a beautiful dog". When you came to our door, he was right there with tail wagging. He wasn't a great racer - we always thought it was probably because he had too much of the "fun" gene and didn't want to concentrate on racing. When he went into the back yard, he would whirl in circles, just happy to be out there and barked like a crazy man when it was time to go for a walk. We will always miss his spirit and companionship. ~ Joe and Joanne Smith and Lady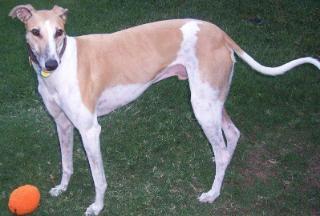 Zorro: May 2003 - November 6, 2012


Zorro was a sweet boy who was not tattooed so we don't know how old he really was. His quiet, unassuming ways will be missed and there will be an empty spot on the sofa. Run pain free and happy sweet boy!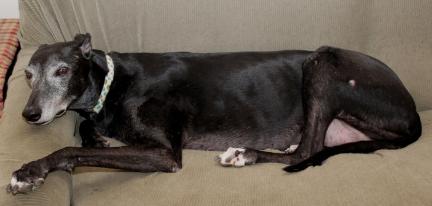 Eager (Fervently Eager): June 24, 2003 - October 9, 2012

Eager was a shy boy who loved to "talk" about everything and nothing at all and he was always up for a walk. One of his favorite things was to have his ears rubbed. He was never pushy or demanded to be petted, but would stand quietly by and accept any and all attention showered on him. Each time a member of our family returned home, Eager would greet them with his "happy dance." He was so happy and goofy, you could not help but smile watching him. Eager was a kind hearted soul, he was very tolerant of our three cats, but would occasionally give a warning growl when one of them overstayed their welcome on his bed. Goodbye sweet Eager, great friend and loyal companion.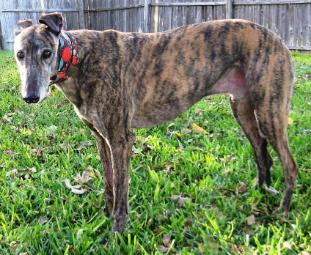 Kiowa: October 11, 2001 - August 31, 2012

Sweet Kiowa was much loved and will be greatly missed by her mom Kay and greyhound brother Eddie.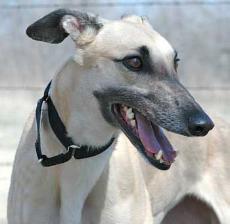 Forest: January 14, 2004 - August 25, 2012

Big, goofy boy, you will be missed.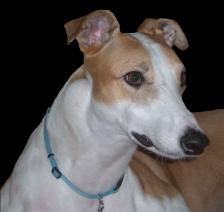 Salty: July 9, 2000 - July 6, 2012

Sweet boy of Patti Terry and Clayton Robertson.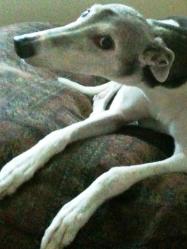 Diesel (Pin Oak Romeo): December 1, 1999 - August 12, 2012

Beloved and missed by Don Hutson. Run free Diesel.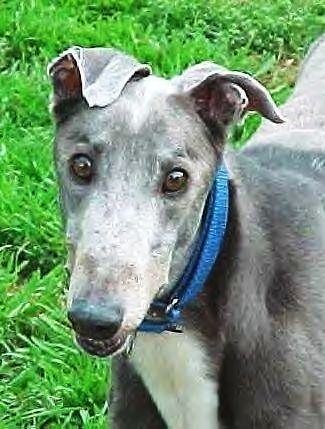 Symbol (Wise Symbol): March 13, 1999 - June 16, 2012
Run like the wind, my sweet Irish girl. Your brothers and I will miss you, sweetie.
Teddy (Mark's Memory): June 10, 2004 - June 3, 2012
Teddy came to us from GALT (via Suzanne) on July 1, 2006. He was our gentle giant. My sweet, sweet boy. He loved to run and have the girls chase him. Teddy went to the Rainbow Bridge on June 3, 2012, just one week shy of his 8
th
birthday. We miss him terribly.
"If there are no dogs in Heaven, then when I die I want to go where they went." ~Will Rogers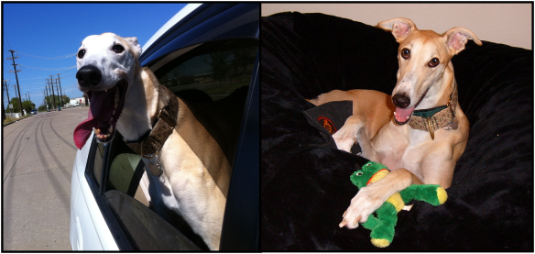 Spike: February 14, 1997 - May 27, 2012
Spike joined our family in June 1999. He loved running through tall grass, going hiking and barking into the wind. Spike passed away at the age of 15 on May 27, 2012.
"If there are no dogs in Heaven, then when I die I want to go where they went." ~Will Rogers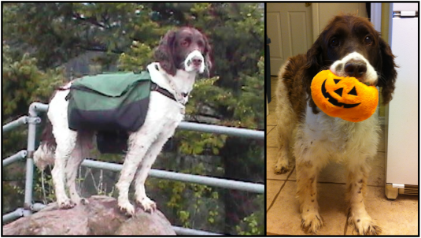 Hickory (Pin Oak Hickory): May 1, 1999 - May 29, 2012
Beloved and first Greyhound of Joe and Joanne Smith.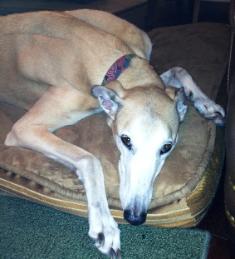 Susan: March 31, 2002 - March 9, 2012
My shy, sweet, playful (only with mom) Susan
now running pain free. I will miss the toy box being emptied every morning and the sound of running and twirling in the living room and your shy, sweet, tentative ways! Love you!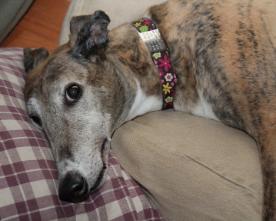 Bailey: July 19, 2007 - February 17, 2012
Beloved boy of Kathy Henry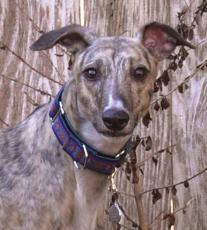 Jay (JNB Open Game): March 26, 2002 - January 25, 2012
Jay adopted us and moved into his forever home in early 2005. Jay was with us for seven joyful and love filled years. He enriched our lives and will be in our hearts forever. Jay has made his way to the Rainbow Bridge where he will play and be happy forever. We are sad you had to leave us so suddenly. You were a great friend and companion. We will miss you. ~ Leo, Denise, Josie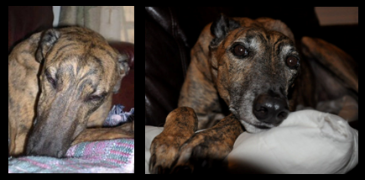 Vixen: December 20, 2004 - January 20, 2012
Vixen was loved by the Bond family and will be greatly missed.
"Unable are the loved ones to die. For love is immortality"

Emily Dickinson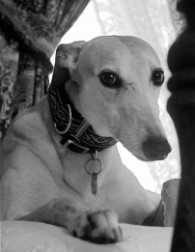 Texas Adopt a Greyhound Society, Inc. ~ P.O. Box 703782 ~ Dallas, TX 75370
214-368-TAGS(8247) or 855-TAG-TAGS (824-8247)