Mercy (CTW Shownomercy), now Remy
Date Received: July 9, 2015



H

istory:

Mercy, pup of CTW Mystify and CTW Plaza Rio (sire to several other TAGS' dogs) is out of the Kiowa Sweet Trey and Flying Penske lines. Trackinfo.com shows that Mercy had 43 races, beginning on March 4, 2014 at Wheeling Downs and ending on January 31, 2015 at Gulf Greyhound Park. He was an average racer and a sore front leg slowed him down to the point he decided it was time to retire. He has been back at the farm a short time, and this handsome white and brindle boy now wants to be some family's wonderful retired companion.
See Greyhound-Data.com for more information.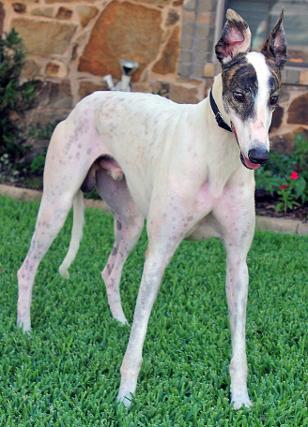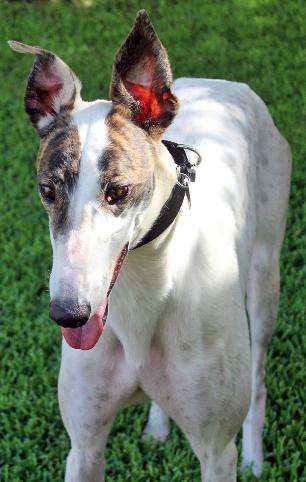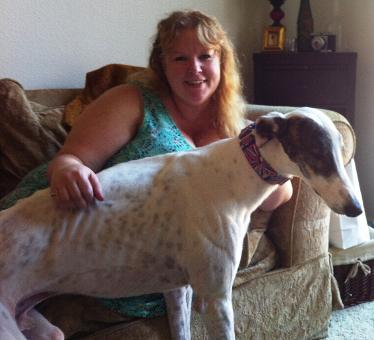 Mercy, now Remy and his new mom, Roxanne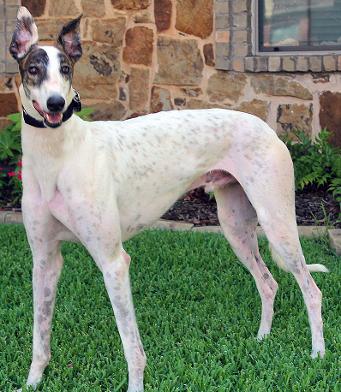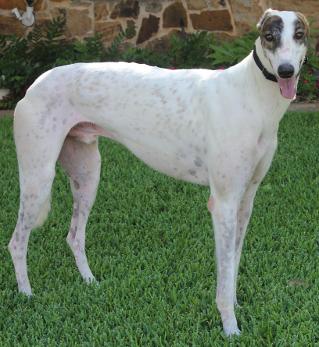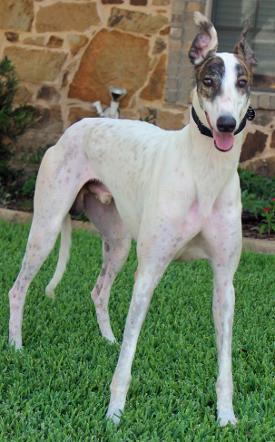 July
31
, 2015 update:
Mercy, now Remy,
found his lifetime home, congrats to him and his new family.
July
9
, 2015 update:
Mercy
came to TAGS for a life of retirement and to find his loving lifetime home.