Date Received: August 6, 2015




Rainbow Bridge: March 7, 2022
H

istory: Dana, littermate of TAGS' girl Dancer, was part of the "dancing" litter from dam, CTW Pole Dancer, and sire, CTW Plaza Rio. Her coloring is stronger than her sister and half-sister, Lena. What a cutie!!! According to Greyhound Data, Dana made the rounds from Birmingham to Gulf, back to Birmingham and then to Wheeling Downs and back again to Birmingham during her 62 races. Her promising racing career as a Grade A racer ended with a broken hock on June 1, 2015, which has been repaired by the breeder. Her leg is healed, but she is no longer competitive. Now she's off to a different race – a race to find her forever retirement home.
See Greyhound-Data.com for more information.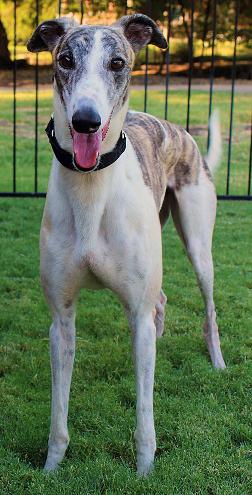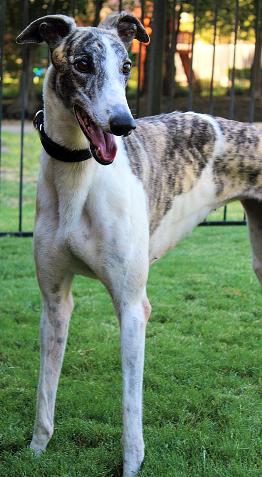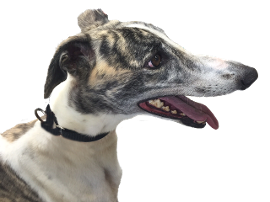 August 29
, 2015 update:
Dana, now Zelda, found her lifetime home with TAGS alumni,
Tiny
. Congrats to all!
August 7
, 2015 update:
Dana
is very alert, curious and has loads of personality. She should easily charm herself into your heart.
August 6
, 2015 update:
Dana
came to TAGS for a life of retirement and to find her loving lifetime home.