Taggart (CTW Countn Money)
Date Received: July 9, 2015



H

istory:

Countn Money (whose dam is

Midnight

Smoke and Sire is CTW Legendary) was aptly named! He won his maiden races on May 18 and 27, 2007 and immediately moved up in grade to D, C, B, A and Stake. In fact he won his first nine races. According to Trackinfo.com, Countn Money ran 45 races and placed first in 17 races, second in 9 races and third in 2 races – more than half of his races were "in the money". In fact, his photo on Greyhound-data.com has the note "Who's Next?" He was also a 2007 Bluffs Run Championship finalist. His stellar race career, ending on July 26, 2008, earned him an early retirement to the farm as a stud, with 57 offspring. However, Countn Money (now Taggart) at almost 10 years of age, has a new name and deserves the softest couch, the fullest bowl and the most loving in his next retirement stage. Welcome this cool stud to TAGS.
See Greyhound-Data.com for more information.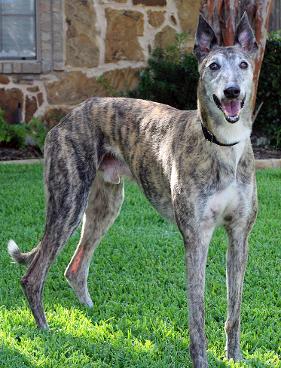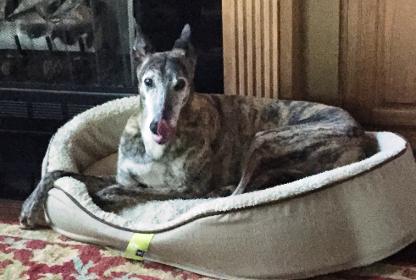 Taggart enjoying his new home.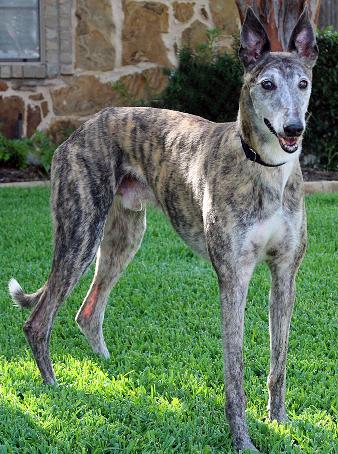 July
9
, 2015 update:
Taggart
came to TAGS for a life of retirement and to find his loving lifetime home.