Date Received: March 10, 2015



H

istory: The one sure thing you can say about Cal is that Cal is gorgeous!!!. He has beautiful markings and adorable fortune cookie ears. He is from the Gable Dodge and Oshkosh Racey line. According to Greyhound Data, Cal ran 62 races at Wheeling Downs from April, 2013 through July, 2014. He has been at the farm waiting for a chance to find his lifetime home. Cal has an open, friendly personality and already loves to play with toys. He posed easily for his first photo session on the day he arrived at TAGS. There's a good chance that living in a home will come naturally to him

.
See Greyhound-Data.com for more information.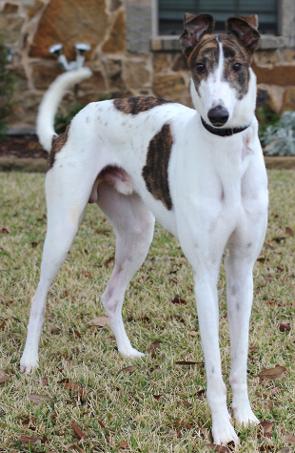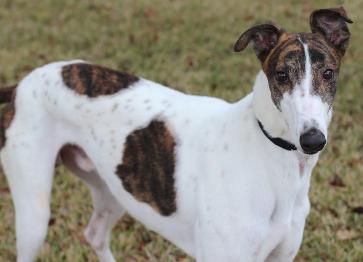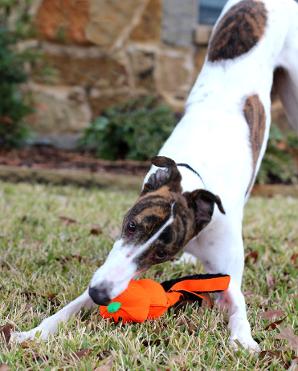 March 17
, 2015 update:
Cal
is in his forever home with Rock and Greyhounds, Spot, Flower, and
Whiskey
.
March 10
, 2015 update:
Cal came to TAGS for a life of retirement and to find his loving lifetime home.