Date Received: December 20

, 2012




H

istory:

Willow is the "A" pup in the litter of Tippi and Billy, making her a littermate with Chaucer (now Gibbs), Red (now Hank), Stella and Sadie. Like her litter-mates, she was not trained to race. Willow only weighs 47 pounds, although she would look better if she gained a pound or two. All of the dogs in this litter were fairly small, even the boys. Willow's face looks like a combination of the faces of her brothers. She's tri-colored, a fawn girl with four white feet, white throat and chest,white stripe on her face but with a black mask, dark tipped ears and black and fawn tail. The combination is stunning. Willow had a stressful first day as a TAGS girl. It won't take her long to learn to love the lazy life of a house dog instead of a farm dog. Being in a house is strange for her but being in a home with other Greyhounds seems to comfort her.
Not individually registered on Greyhound-Data.com.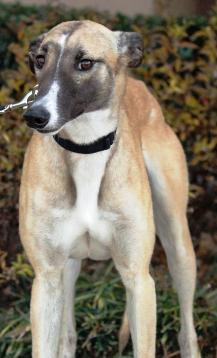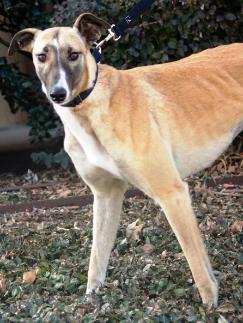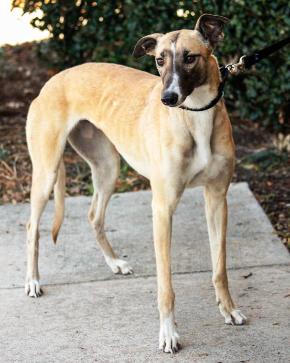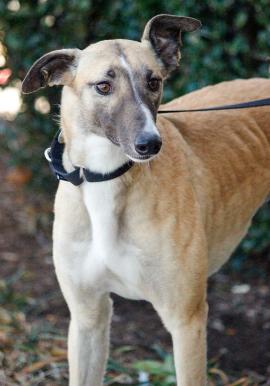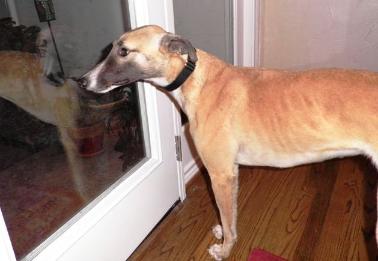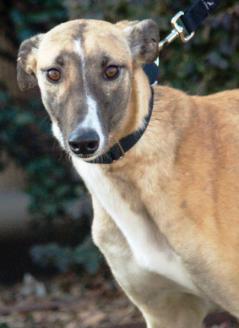 February 17, 2013 update: Willow is adopted; her loving foster parents could not let her go. Congrats to all!
December 20, 2012 update: Willow came to TAGS to find her lifetime home.