Date Received: November 4

, 2012




H

istory:

Sadie, like Red, Chaucer and Stella, is a pup of Tippi (KNK Kiowagitgone) and Bill (Nita's Wild Bill). She is the "G" dog. Even if the litter had been registered and if she had been trained, she probably would not have raced. She is TINY. She has lived on the farm all of her 19 months and is ready to try house living instead. So far, she has tried out several dog beds for several naps.
Not individually registered on Greyhound-Data.com.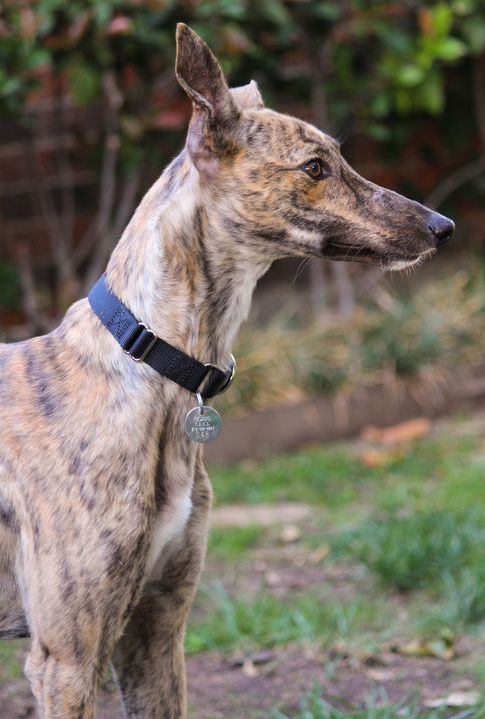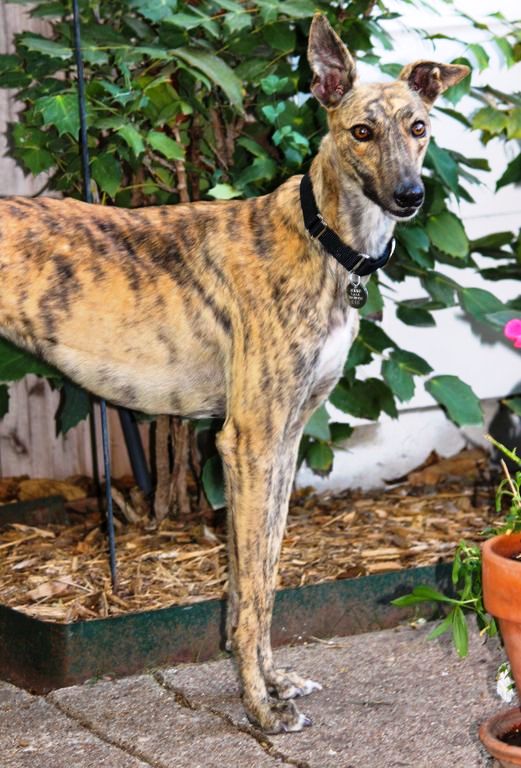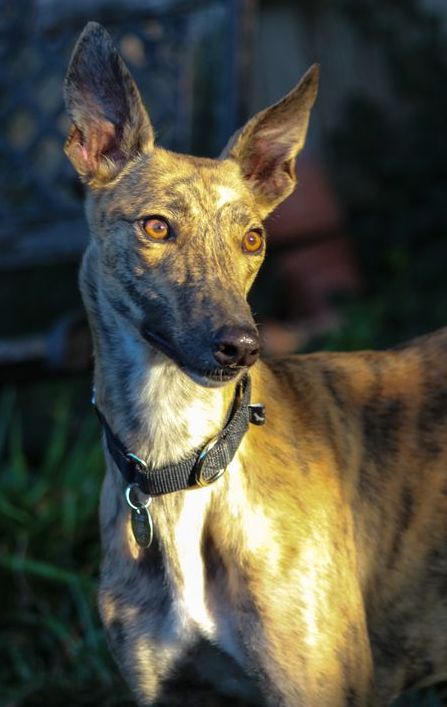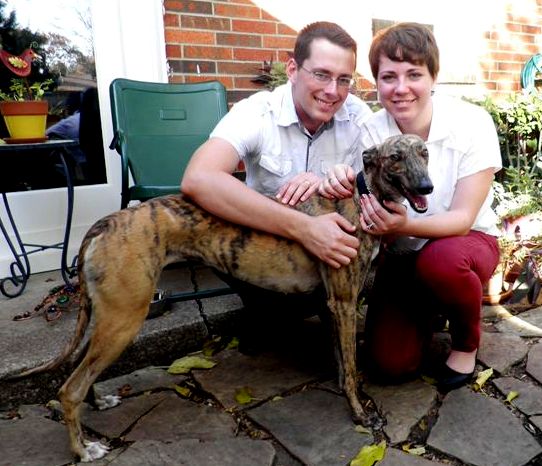 Sadie now living in San Angelo, TX with her new family James and Lauron.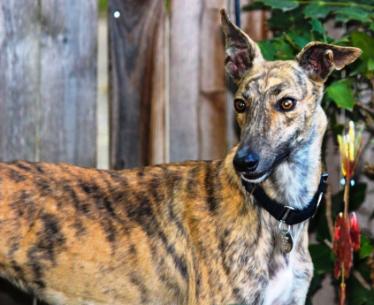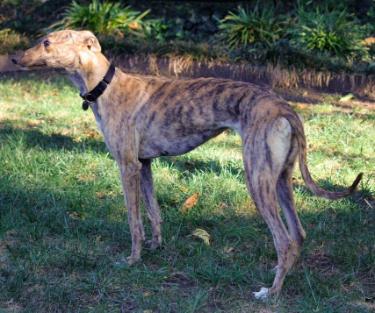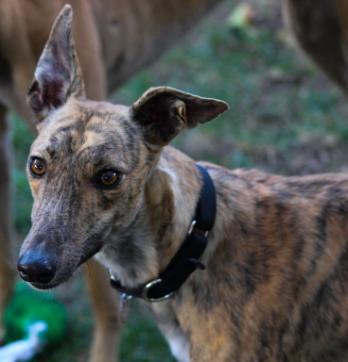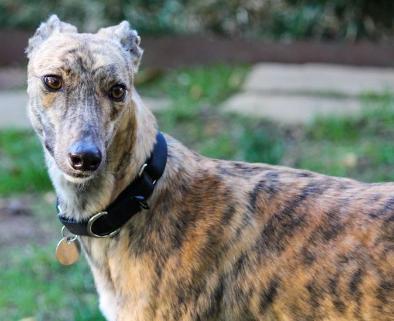 November 4, 2012 update: Sadie's arrival in a car was a first today. Her second car ride was to her new foster home. She is adorable, being a red brindle with amber eyes and is very, very curious – about everything – nothing is sacred. She wants to get a closer look at everything so she put her feet everywhere. She is becoming familiar (and does not like) the water bottle. She has been perfect with the other Greyhounds. Her mother, Tippi, came to see her this afternoon – and even gave her a kiss. Sadie's education started today, and she should settle into her life of retirement as a TAGS girl easily.