Date Received: September 20, 2012



Rainbow Bridge:

March 31, 2021
H

istory:

Red is a littermate to Chaucer

(mom is KNK Kiowagitgone (TAGS' Tippi) and dad is Nita's Wild Bill (TAGS' Billy)). You can certainly see Billy in Red's face. Check it out. You can tell that Red, like Chaucer, has been around people and is not fearful. Red was not trained to race and has been with his litter since birth, just hanging out on the farm. He's a beautiful boy with the classic Molotov markings (big white chest, white nose with stripe up his face, white on the back of his neck, white feet and white tipped tail). Red is very photogenic with cute fortune cookie ears.
Not individually registered on Greyhound-Data.com.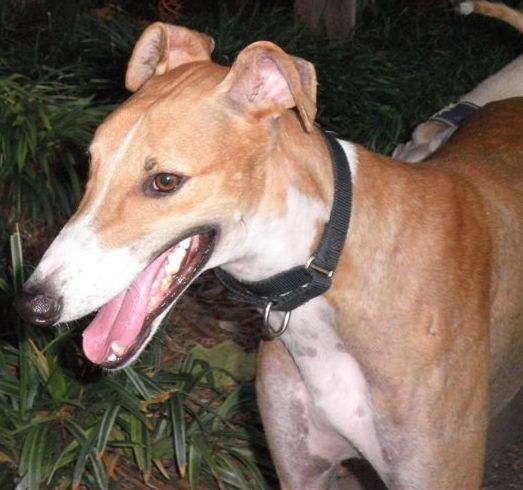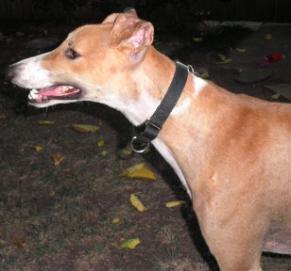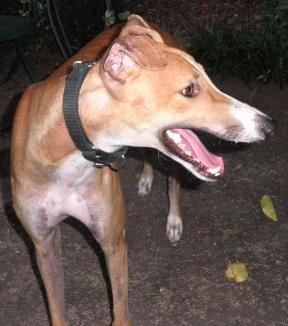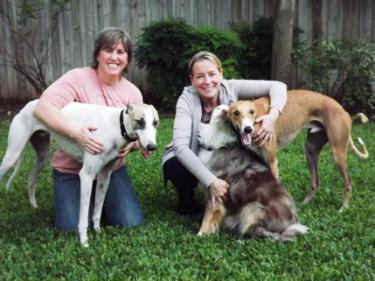 Red (now Hank) and Chaucer (now Gibbs) with their new family Carlene, Rita and fur sister Callie.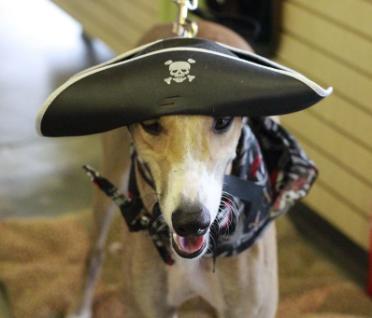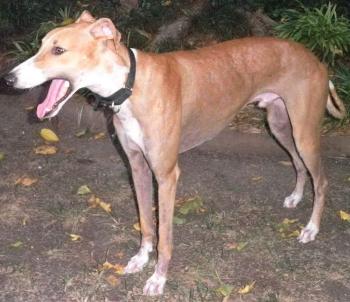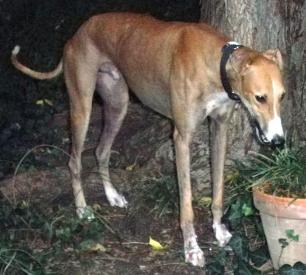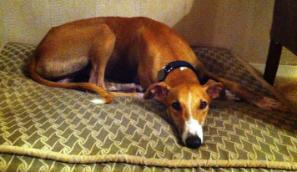 October 12, 2012 update: Red (now Hank) adopted to his lifetime home with litter-mate Chaucer (now Gibbs).
October 5, 2012 update: Red is doing well with the cats. He is curious about them but once he sniffs them, he moves on to the next thing. He does seem to get excited if they run from him, but a verbal "Red" gets his attention and he leaves them be.
September 20, 2012 update: Red came to TAGS to find his Lifetime home. Even as a new boy, Red is friendly and loves to give kisses. He rides well in the car (but can use some encouragement to load and has a tendency to want to help drive). His first meeting with the other greyhounds was pleasant and uneventful. He's sticking pretty close to me because I'm sure he is unsure of himself. Some pats on the head make him feel better - he keeps coming back for more. You can't tell that Tippi and Red know each other. You would think there would be some sign of recognition. There will be more on Red's personality as he settles into home life.