Date Received: January 18, 2016



Rainbow Bridge:

September 5, 2020



H

istory:

Rowdy, pup of Trent Lee and TK Ursula, ran most of his 58-race career at Wheeling Downs. His last race was October 5, 2012. Rowdy went back to the farm to start another job – that of training dog. Because of Rowdy's even natured disposition, he was used to help train the upcoming puppies. He was a good role model for the pups. They have another training dog now so they thought it was time for Rowdy to retire to a sofa. His owners refer to him as a "sweetie." They gave him big hugs when he left – which he accepted willingly. He has soft, sweet eyes – and his face is adorable. He is getting a little distinguishing grey around his muzzle but otherwise has a thick black coat with two white feet.
See Greyhound-Data.com for more information.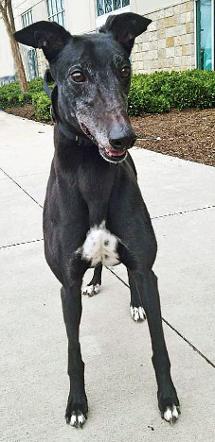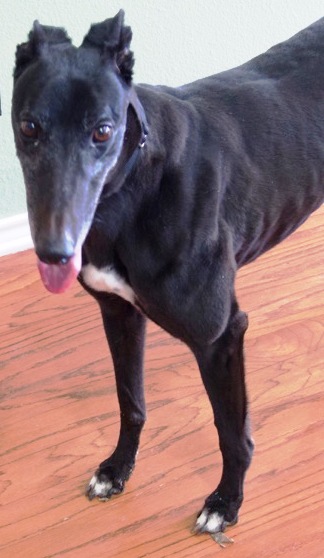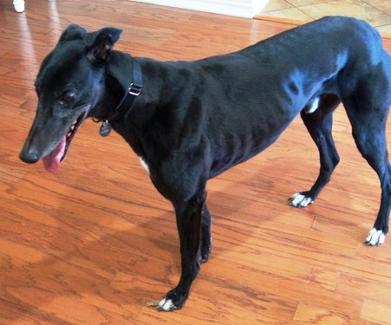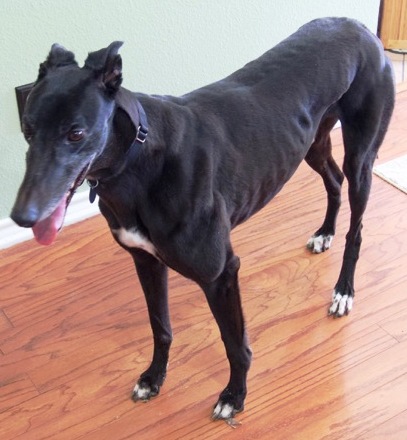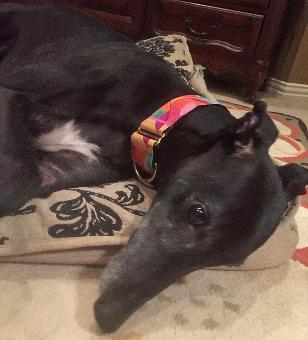 Rowdy chilling out in his forever home!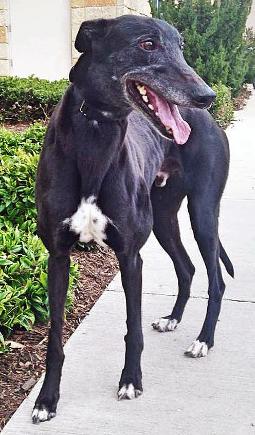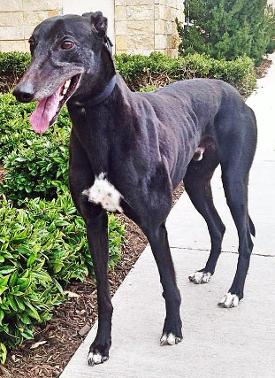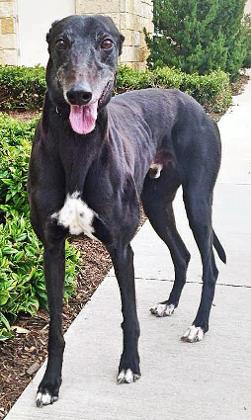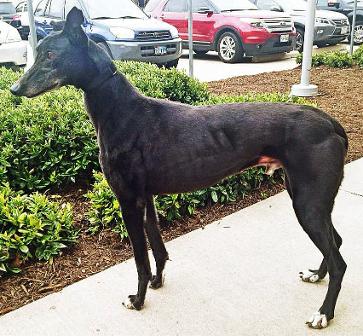 August 27
, 2016 update:
Rowdy's foster home has become his forever home with the LaGesse family and TAGS' alums,
Tippi
,
Taggart
and
Willow Song
. (He misses buddy,
Stealth
.)
January 18, 2016 update: Rowdy
came to TAGS for a life of retirement and to find his loving lifetime home.
First day in retirement: Rowdy, like traveling companion, Ayasha, was a great traveler. After he settled down (he had no idea what was happening to him), he lay quietly in the back all the way back to Dallas (except when he smelled the hamburgers the humans were tempting him with in the car). He stood patiently while all the farm dust was bathed off of him. He was a little nervous at the vet while he waited to be seen but took his blood draw like the stoic fellow he is. He resumed napping on the way to meet his new foster dad and some more Greyhounds. He got along with everyone and after a short visit he was off to his new foster home.