Kassie (CTW Kassidy Cook), now Storm
Date Received: October 5, 2017



Birth date:

March 16, 2015

Adopted:

November 8, 2017
H

istory: It is always fun to figure out the connection between the TAGS' dogs that are raised on the same farm. Kassie's dam is CTW Forgetmenot and her sire is Trent Lee. TAGS has had many offspring of Trent Lee (always black or blue) (CTW Roustabout [Rowdy], CTW Spearhead [Spike] and CTW Party Hardy [Hardy] among others). CTW Forgetmenot had another litter with sire, Bronze Drake. TAGS' boys CTW Blockade (Cade) and CTW Bushwacker (Ranger) are from that litter. Although her namesake was a champion U.S. diver and Olympic competitor, Kassie didn't dive into running and never made it to the track. Hopefully her training will help her adjust to being a companion pet. Kassie is above average in size and according to the kennel manager, comes to TAGS with a personality containing an above average portion of sweetness. Visit Kassie at a TAGS meet and greet after she settles into her foster home.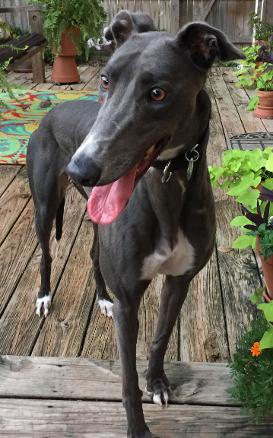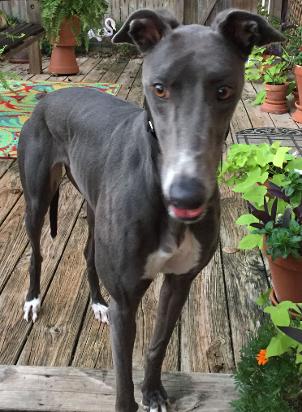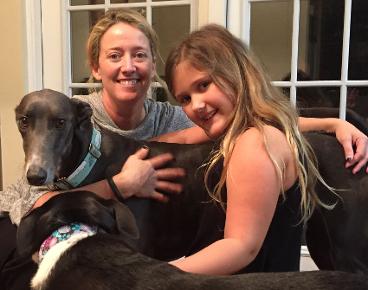 Kassie (now Storm) is in her new home with Cheryl and Mina and canines, Lexi and Chelsey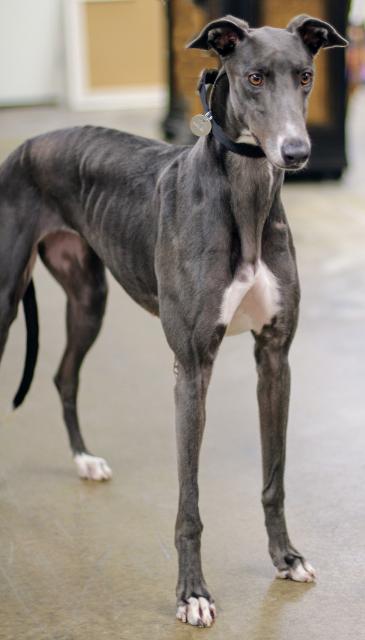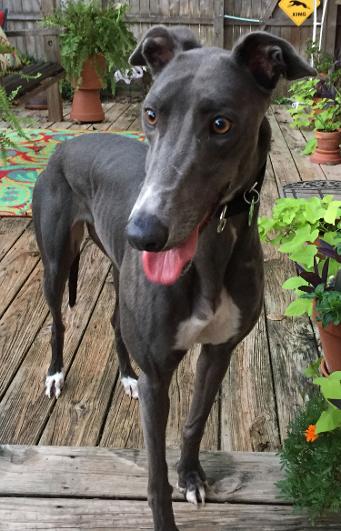 November 8
, 2017 update:
Kassie, now Storm, has found her forever home. Congrats to all.
October 5
, 2017 update:
Kassie came to TAGS for a life of retirement and to find her loving lifetime home.