Spike(CTW Spearhead), Buddy
Date Received: March 16, 2017




Rainbow Bridge: April 2022
H

istory:

This three-year-old boy started out to be a good racer, but after he hurt his "wrist" he was no longer competitive and was retired after only 18 races. Spike's entire racing career was at Southland and he never rose above Grade B. He will be a much better couch potato. In fact, his owner adores him and says he rests his chin on her stomach (he's a big boy) and looks up at her (to get petting, of course). She says there's something special in his eyes. His dam is CTW Burgundy Gal and his sire is Trent Lee (who always has black dogs). In fact CTW Burgundy Gal and Trent Lee had two litters of pups (a total of 15), all of which are black. Once he settles into his new foster home, we know Spike will enjoy his spoiled retirement.
See Greyhound-Data.com for more information.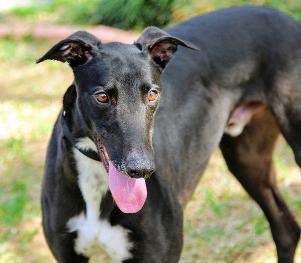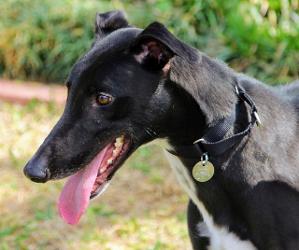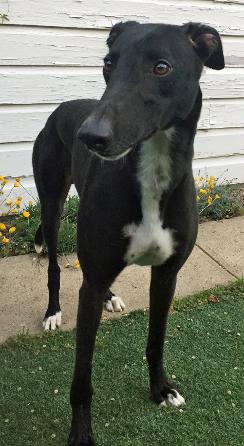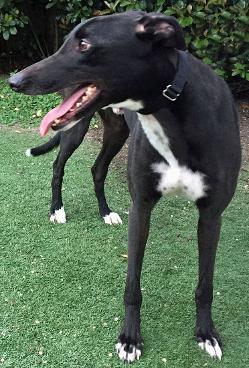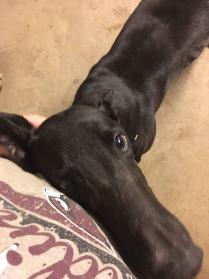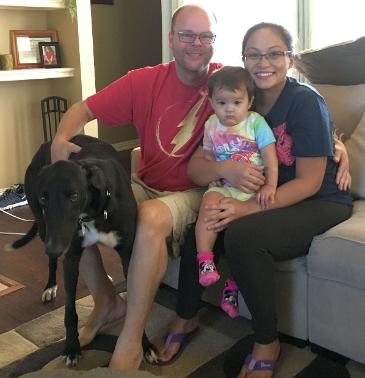 Spike (now Buddy) with his new family! Congratulations to the Schaffer family!!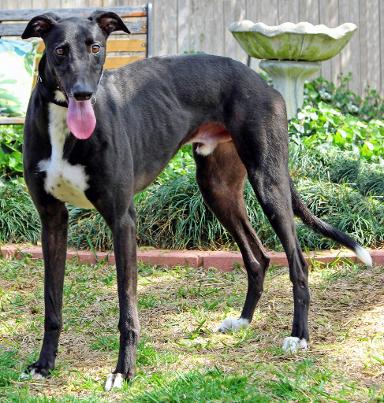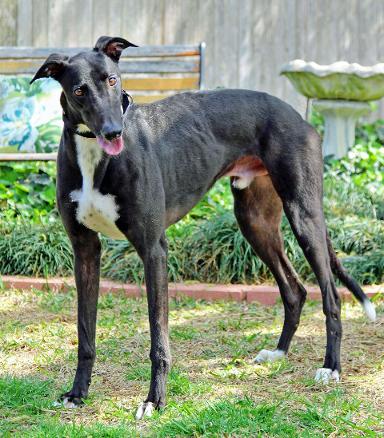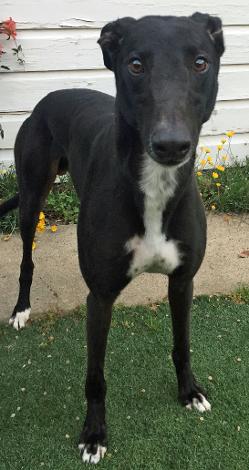 May 2, 2017 update: Spike, now Buddy, has found his forever home. Congrats to all.

April 13, 2017 update: Spike has settled in like a champ! It took a week or more, but he has learned that house living is awesome! He loves squeaky toys and soft beds! He is very food motivated. With a few treats in hand, he will do whatever you ask. We are still working on leash training but he gets better each time! Spike loves to rest his head on you and get as much lovin' as you give him! He is small dog and cat tolerant. He loves kids but still has puppy in him so smaller kids might get knocked over and kissed! Spike is a sweet boy!

March 16, 2017 update: Spike came to TAGS for a life of retirement and to find his loving lifetime home.