Date Received: May 16, 2016



H

istory: Ranger is from excellent racing stock. CTW Forgetmenot is his dam (out of CTW Legendary and Molotov) and his sire is CTW Bronze Drake (out of the Lonesome Cry and Gable Dodge line), who is also sire to TAGS' alums, King and Gwen. Ranger is brother to TAGS' alum, CTW Blockade (Cade). Ranger is a big boy. See the race photo on Greyhound-Data.com that shows his weight to be 79.5 pounds He ran 28 races at Wheeling Downs but retired after he injured a tendon on one of his front legs (at the stopper bone near the foot). Although he no longer races, the injury does not affect his ability to be a champion couch potato. The kennel manager says he is very loving. I'm sure that will be verified after he is accustomed to his new foster home.
See Greyhound-Data.com for more information.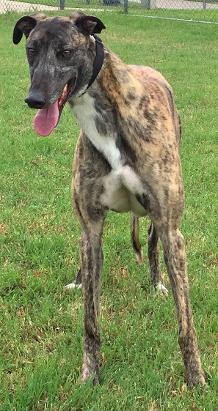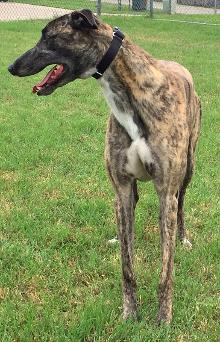 Ranger with his brother (and litter mate) Cade and dad and mom, Danny and Marcella. Congrats to all!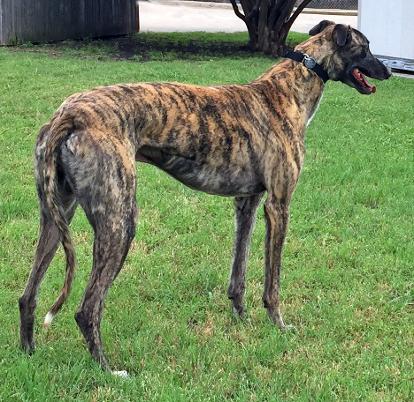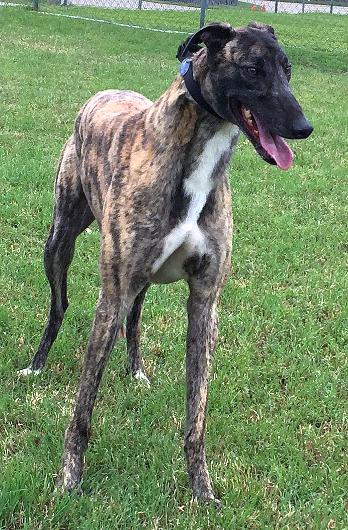 June 6
, 2016 update:
Ranger found his forever home with litter mate and TAGS alumni,
Cade
. Congrats to all!
May 16
, 2016 update:
Ranger came to TAGS for a life of retirement and to find his loving lifetime home.