Date Received: April 30, 2015



H

istory:

King's owner said he raced at Gulf Greyhound Park, but there are no recorded races on Greyhound Data. He hurt his leg so it is possible that he did not have a sanctioned race but only ran practice races. In any event, his leg is healed and King would rather be the King of someone's couch. Based on his behavior on his first day with TAGS it appears that King will be a very affectionate boy – he's a leaner and he loves to have his face rubbed. He was very curious during his ride all around Central Texas and the metroplex today. King is a beautiful, large black male out of the Lonesome Cry and Trent Lee line. He has a little bit of a farm coat but otherwise he is in great shape. He is one of only two in the litter (both black males). He's young and has a lot to learn, but hopefully he will be a quick study.
See Greyhound-Data.com for more information.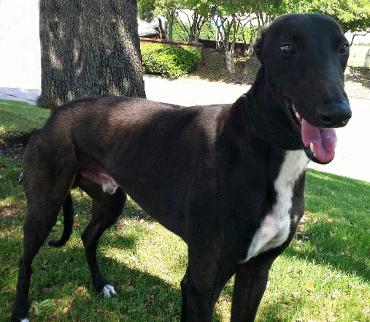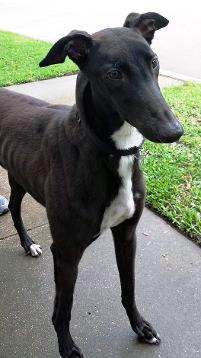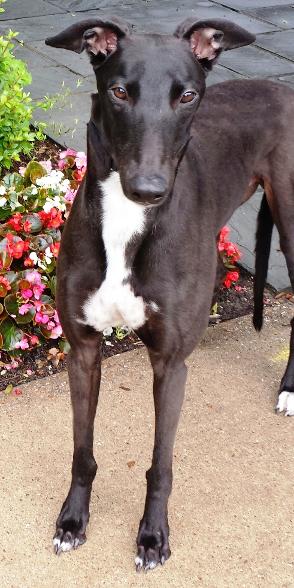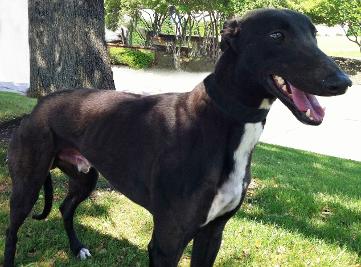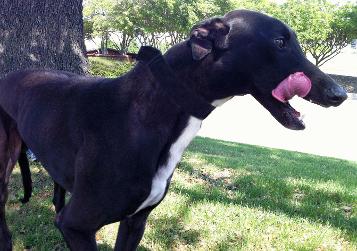 October 4
, 2015 update:
King has been adopted to his new family. Congrats to all.
August 2
, 2015 update:
After two months in a home, King was returned to TAGS to continue his search for his forever home.
June 4
, 2015 update:
King found his forever home with
James and Joy and Greyhound, Crusher. Congrats to this handsome boy and his new family.
April
30
, 2015 update:
King
came to TAGS for a life of retirement and to find his loving lifetime home.