Dusty (Turbo Dusty), now Daisy

Date Received: April 8, 2018



Birth date:

January 7, 2011
H

istory: According to Greyhound Data, Dusty's racing career was 168 races, all in Florida. She retired from racing in August, 2015 and came back to Texas to be a brood matron. She had one litter of pups in March, 2016 and a second litter in December, 2017. She is now ready for full retirement. The caretaker where she has been living since she has been a brood matron describes Dusty as sweet and well behaved. He said she will "make a very good pet."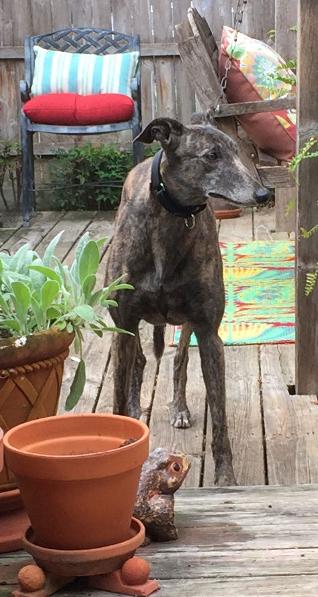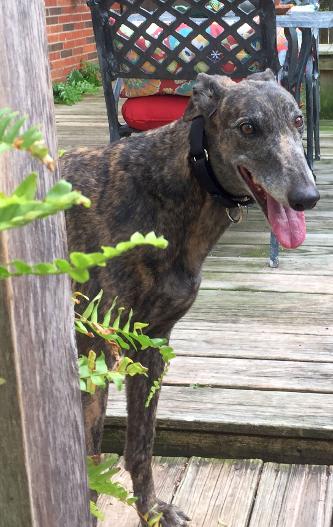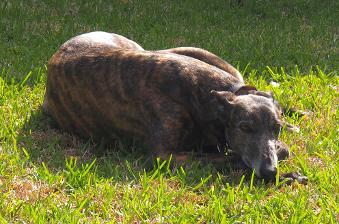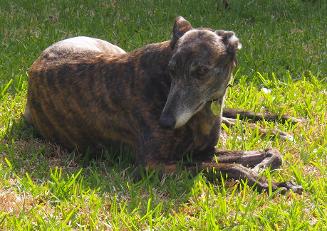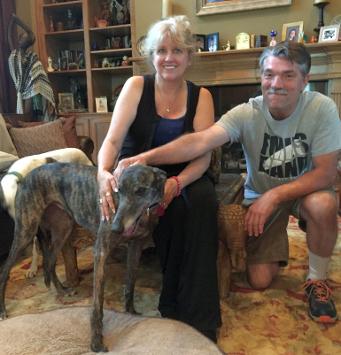 Dusty, now Daisy with her new mom and dad, Marjy and James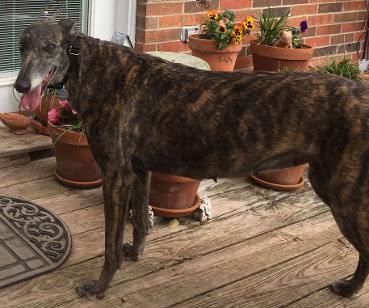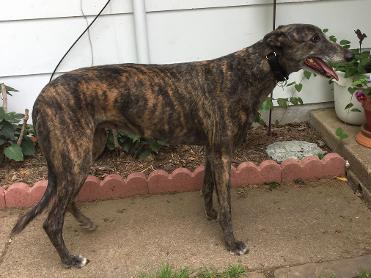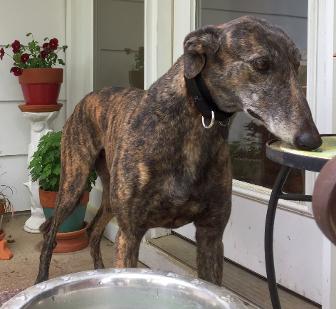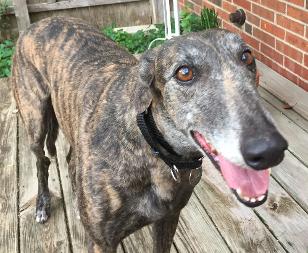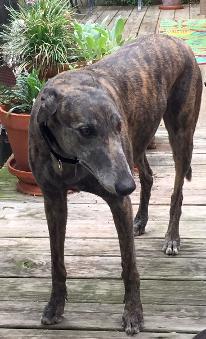 August 31,
2018 update:
Dusty (now Daisy) is in her favorite home with Marjy and James and TAGS alums,
Taggert
,
Rowdy
and
Willow Song
. Congrats to all!!
July 1, 2018 update: Dusty is spending some time in a vacation foster home, and she is learning new things. She mastered the stairs in one try. Once she took the first step, she went all the way to the top. I'm not sure what she thought she would find but she did find a sense of satisfaction. Now she's a pro. She found her favorite bed and adjusted to her vacation home and new buddies.

April 7,
2018 update:
Dusty came to TAGS for a life of retirement and to find her loving lifetime home.