Date Received: January 14, 2016



H

istory: It is always interesting to figure out the connection between dogs, especially when you take a lot of dogs from the same breeder – and Tex is no exception. His dam is CTW Pop a Wheely (mother to CTW Easy Street [now Hobbs] and CTW Evangilena [now Lena]) and his sire is TAGS' CTW Silverstreak (also sire to TAGS' girl, CTW Real Trendy [was Wendy, now Aurora]). Tex is a very happy, friendly boy. Word from the farm is that he wants to be a lap dog. We'll have to investigate his story a little more – his tail is only about a foot long and he has one toe missing, one crooked toe and one with no nail – what has that boy been doing!!!! Not surprisingly, he only ran 8 races. He will be much happier being someone's lap dog (if he an get away with it.)
See Greyhound-Data.com for more information.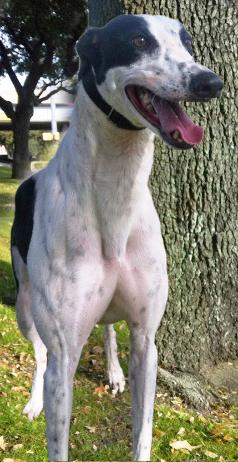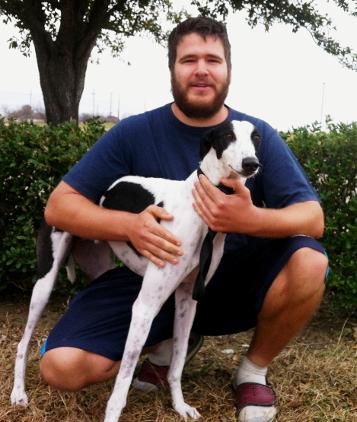 Tex is happily living in his new home with Jody (pictured), Aubree, son Grant, two dogs and a cat.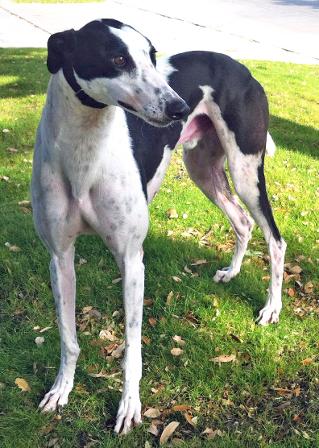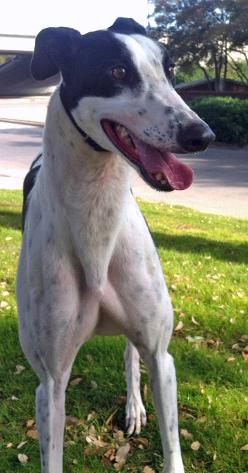 February 6, 2016 update: Tex found his new lifetime home and has 3 fur-siblings. Two dogs and one cat. Congrats to all!

January 14
, 2016 update:
Tex
came to TAGS for a life of retirement and to find his loving lifetime home.