Silverstreak (CTW Silverstreak)
Date Received: March 10, 2015



Rainbow Bridge:

March 31, 2021
H

istory: Silverstreak is a big black fellow with a beautiful shiny coat with a white chest, white feet and white tip on his tail. His face is graying as are his eyebrows. That makes him look very distinguished. Silverstreak's 91-race career was at Wheeling Downs from January, 2009 through August, 2011. After he retired from the track he's been busy being a stud dog. He has 16 offspring, including CTW Real Trendy (Wendy, now Aurora). Silverstreak was a little scared today while being photographed. He has adorable ears that point to the side. There will be more pictures when he relaxes a little. He is not a shy boy but just a little unsure at this time (no appetite for dinner) but is lying on a dog bed (that never takes long). We will update his journey into retirement

.
See Greyhound-Data.com for more information.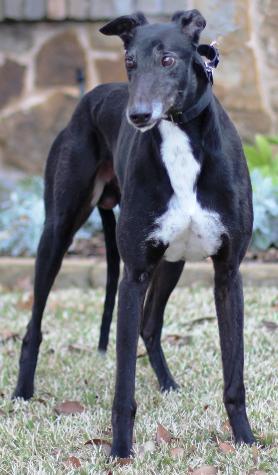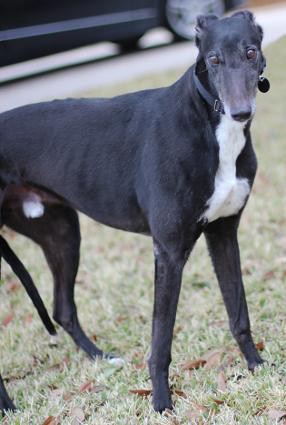 March 10
, 2015 update:
Silverstreak is such a sweetheart his foster mamma says he is never leaving. Congrats to Silverstreak and his new family.
March 10
, 2015 update:
Silverstreak came to TAGS for a life of retirement and to find his loving lifetime home.