Date Received: November 29, 2012




Rainbow Bridge: May 12, 2023
H

istory:

Lovie was part of the "Indian" litter (all dogs in that litter had double Indian names) and is a littermate of TAGS' Trudy (formerly Baby (Stomping Child)`). She is from the famous Gable Dodge and Molotov bloodline. Like Trudy, Lovie never raced. While in training, Lovie was bitten on the nose by a dog (non-greyhound). Further training was terminated while she healed. She is fine now, but occasionally she makes a snorting sound. (She is somewhat embarrassed by that, so please don't mention that to her.) Since her racing career was canceled, she stayed on the farm awaiting full retirement to TAGS. Lovie was treated to some time in the owners' home, so she is not a total novice. Lovie's owners have a baby (almost one year old) so she has had limited exposure to babies. More will be learned about Lovie's personality as she acclimates to her new foster home.
See Greyhound-Data.com for more information.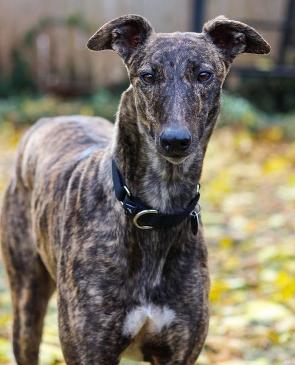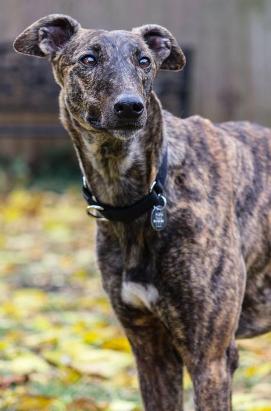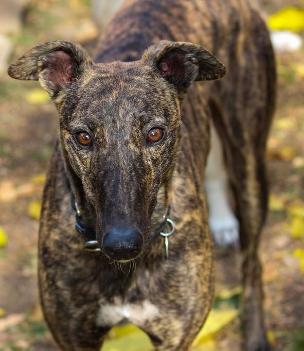 October 27, 2013 update:

Sweet Lovie is now in her true forever home. Congrats to all.

August 25, 2013 update:

Lovie was returned to TAGS and is not searching for a home she can truly call her own.

June 15, 2013 update:
Lovie was adopted today with
Dale
.


May 9, 2013 update:
Lovie's journey continues. Now that Lovie's mouth is healed she feels so much better. She now has much more energy. Because of the increased energy level and change in the way she feels, it was determined that a home with small children or small animals is not for Lovie. We will continue to evaluate her and determine the best placement for Lovie's future.
April 26, 2013 update:
Lovie
was adopted to her lifetime home.
She is doing well after her mouth surgeries and looking forward to a fun life of retirement. Congrats to all.

March 28, 2013 update:
Lovie's mouth surgeries - click here to read all about them
.


November 29, 2012 update:
Lovie is starting a new life of retirement by coming to TAGS to find her lifetime home.