Date Received: April 1, 2019



Birth date:

December 20, 2016
H

istory: CTW Lean Lena (Lana) is one of only four pups in her litter registered on Greyhound Data. Lana shares a dam (CTW Leona Brown) with CTW Brain Game (Braden, now Tully), CTW Breakout (Breaker), CTW Broken Angel (Angel) and CTW Last Word (Lass) (of three separate litters). Lana's sire is Pat C. Sabbath. The kennel manager must have known that Lana was more interested in running in circles playing than running on an oval track since she was retired at 15 months of age. She also lives up to her name as she is very lean. She will surely put on a little weight once she gets settled into a home. Her look is very striking with her dark face and lemon brindle coat. After a stressful first day of car rides, bath, vet visit and introduction to a house and new dog, she has now begun to relax a little.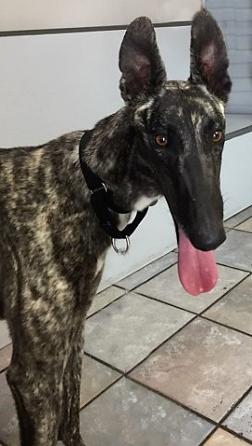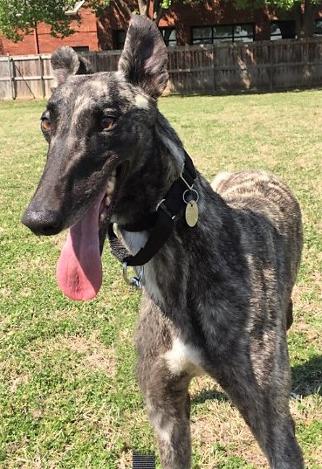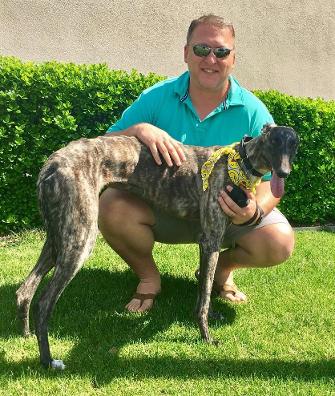 Lana with her dad, Chris.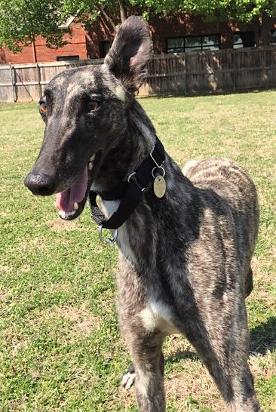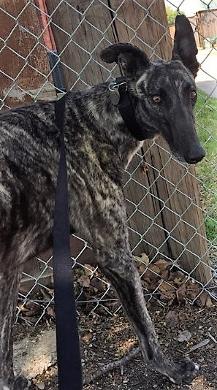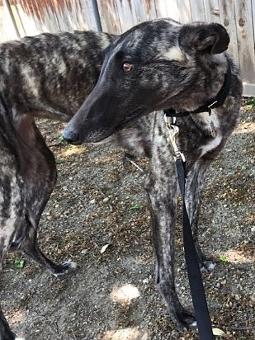 April 27,
2019 update:
Lana went to her forever home and now has a greyhound brother, TAGS alumni,
Kimbo
. Congrats to Lana and her new family.
April 1,
2019 update:
Lana came to TAGS for a life of retirement and to find her loving lifetime home.