Date Received: December 15, 2018



Birth date:

May 10, 2017
H

istory: Angel is the pup of dam CTW, Leona Brown and Irish sire, Deerfield Mover, with other Australian and Irish greys in her pedigree. Angel is a slip of a girl, light on her feet and slight of frame; but as always, there's a lot of energy packed into that little body. Of course she's still a youngster. When she does not know what to do she whines and yips like most young pups. She is very friendly and appears to know her name (so she must have been called Angel at the farm). Angel and some others in her litter did not race. It just wasn't her thing. In fact, two of her brothers – that look exactly like her only taller – may also be coming to TAGS. Angel weathered her first day with TAGS like a champ. Hopefully she will find her perfect forever home match soon.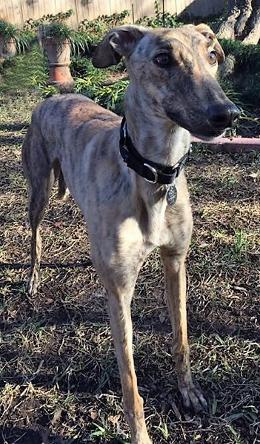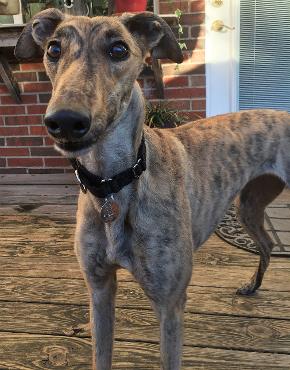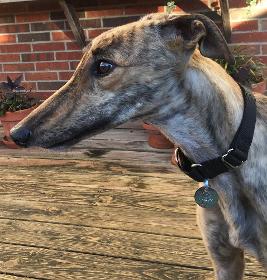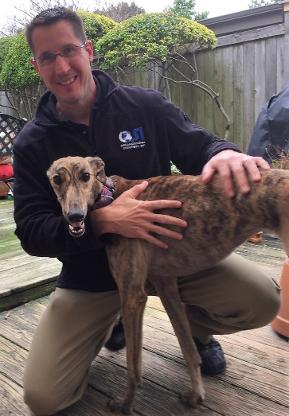 Angel with her new dad, Joe.
(Mom, Stephanie not available for photo.)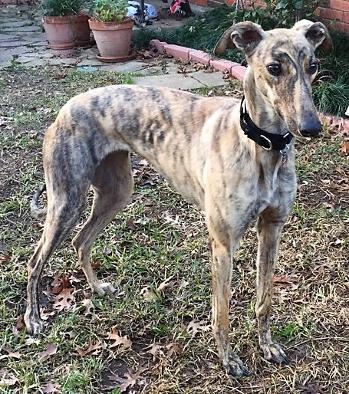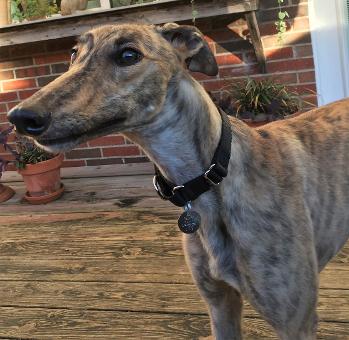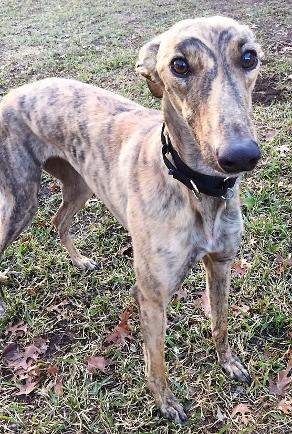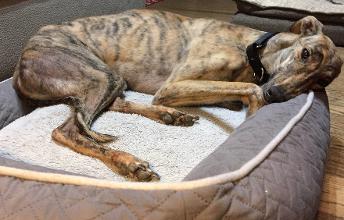 January 11,
2019 update:
Angel went to Corpus Christi to live with Joe and Stephanie in her forever home. Congrats to all!
December 15,
2018 update:
Angel came to TAGS for a life of retirement and to find her loving lifetime home.