Braden (CTW Brain Game), now Tully
Date Received: December 29, 2018



Birth date:

May 10, 2017
H

istory: Like littermate, Angel, Braden is the pup of dam CTW, Leona Brown and Irish sire, Deerfield Mover, with other Australian and Irish greys in his pedigree. Braden looks like his littermate, Angel, only he is a little larger but with the same build (slight and lean). He was not race material so he joined the TAGS family. He was an absolute dream in the car. He was initially afraid of the water when he got a bath but as he became used to the warm water and rubbing, he melted. He then needed help to stand up. He met all the Greyhounds in his foster home (including Angel) and very quickly found a dog bed. In fact, he and Angel have been sharing a bed. He is very friendly so far but is relaxing after a busy day learning his new environment. More later after he settles in a little more. Another brother, CTW Breakout, will be coming to TAGS soon.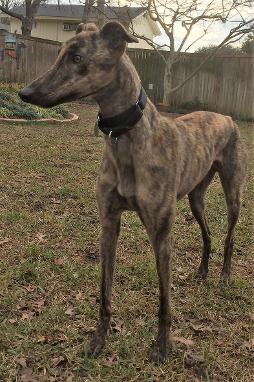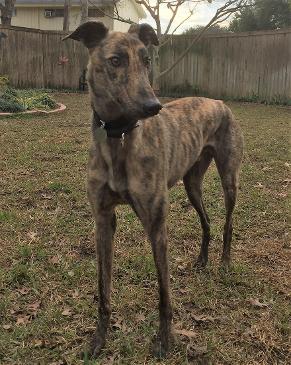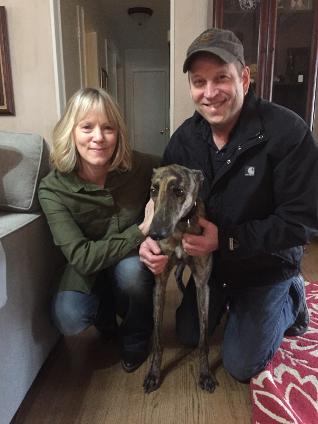 Braden, now Tully, with his new mom and dad, Barbara and Brian and will be living in Austin.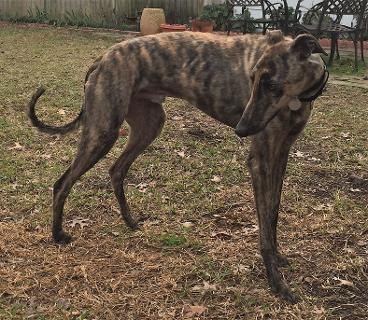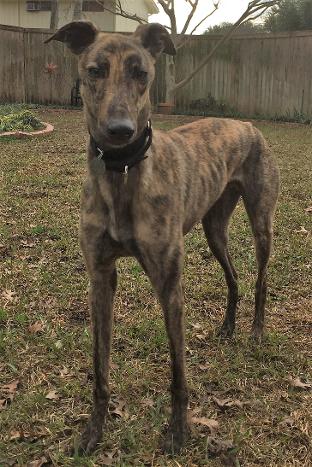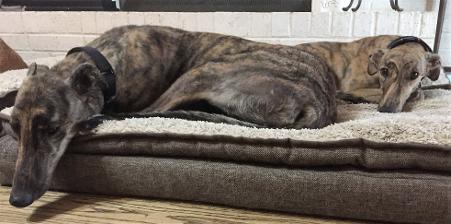 Braden & his litter mate, Angel!
January 19,
2019 update:
Braden, now Tully, found his forever home in Austin, congrats to him and his new dad and mom!
December 29,
2018 update:
Braden came to TAGS for a life of retirement and to find his loving lifetime home.