Date Received: September 11, 2016



H

istory:

Violet is another pup sired by Plaza Rio (and dam, Violet Whistler). She is gorgeous – white ticked with brindle patches – and adorable ears. TAGS has had many dogs out of this sire (all white with some other color except for Glory who is fawn with a light face). She raced at Gulf Greyhound Park but her career ended in her 29th race with a broken right rear leg on December 20, 2014. The break was set in a cast and has healed. TAGS was told Violet had a little ligament damage but although she favors the leg, she uses it.

Even though she is no longer able to race, TAGS is sure Violet will race into someone's heart soon. She will learn what a fabulous place a forever home is.
See Greyhound-Data.com for more information.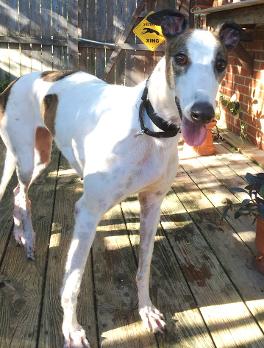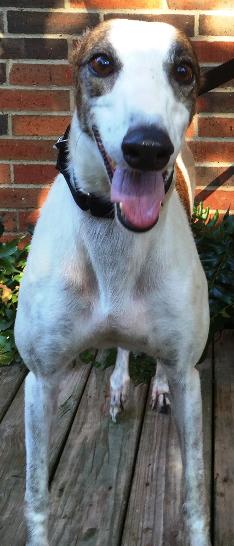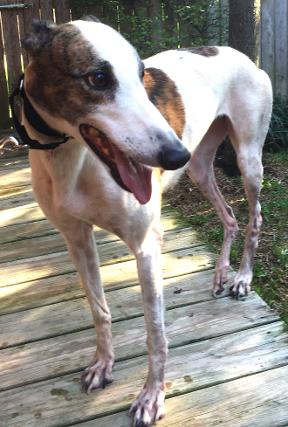 October 21
, 2016 update:
Violet
found her new forever home with her foster parents. She was just so cute and sweet and fits right in with her (TAGS alumni) brother Prince and sister Stella that they could not let her go. Congrats to all!!
September 11
, 2016 update:
Violet
came to TAGS for a life of retirement and to find her loving lifetime home.