Thunder (CTW Thunderbold)
Date Received: August 1, 2016



H

istory: Thunder, like his littermate, Skunky, has been followed by TAGS since he was barely weaned from his mama, CTW Sweet Trent. We will post pictures of this boy from the time he was held in a volunteer's arms until now. Thunder is a beautiful blue boy that apparently has no prey drive and therefore, had no interest in chasing or racing. Thunder has been a farm dog all his 20 months and will need to learn everything about living in a house as a pet. The rest of Thunder's litter (out of sire, KC and All) did not make good racers either – only 2 are racing. Enjoy watching him (through photos) as he grew from a little pup to the handsome boy he is now. Once Thunder settles into his foster home and starts his learning adventure, we will provide updates on his progress

.
See Greyhound-Data.com for more information.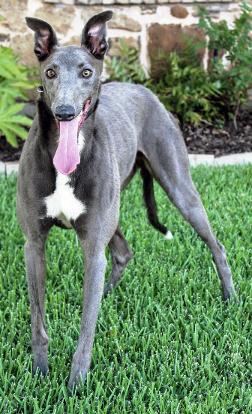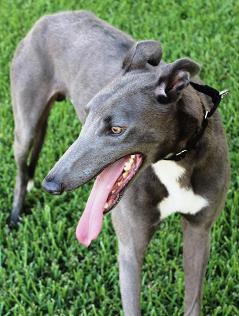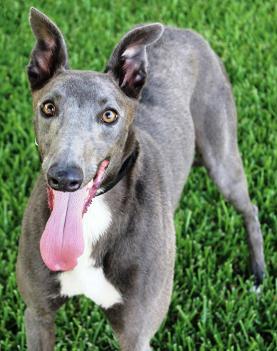 August 14
, 2016 update:
Thunder found his forever home with his brother (litter mate)
Skunky
. Congrats to all.
August 1, 2016 update: Thunder is a sweetheart. He loves to play with toys but does not quite know how to make the stuffys squeak yet. He seems to like blankets and if they are on the couch he will pull them around the house - not the best idea as he likes to chew them too. This shows that he truly is still a puppy. He loves to play, play, play with anyone who will play with him. He is pretty gentle with the little dogs and backs down when they let him know to stop! If you are looking for a sweet puppy that will look forward to your spending time with him and training him to be an awesome adult dog, then Thunder may be just the puppy for you.

August 1
, 2016 update:
Thunder came to TAGS for a life of retirement and to find his loving lifetime home.
TAGS got to meet Thunder when he was just 2 months old.