Date Received: June 20, 2016



H

istory:

Rocket thought he was a rocket, but somehow he was faster in his mind than he was on the track. Of his 38 races at Derby Lane and Sarasota, he came in first only five times. His trainer said "He did everything right in training" but just wasn't fast enough at the track. So, it was back to the farm for Rocket. He stills loves to run sprints and is a very friendly boy. TAGS has had many dogs in the Lonesome Cry/Gable Dodge/Wigwam Wag and Kiowa Sweet Trey/Oswald Cobblepot/HB's Commander lines and Rocket is another one (dam, Deco Iola, and sire, Deco Figueroa). Regardless of his pedigree, it seems this big red boy would rather take up retirement than racing. His sweet personality and good looks should make him a hot prospect

.
See Greyhound-Data.com for more information.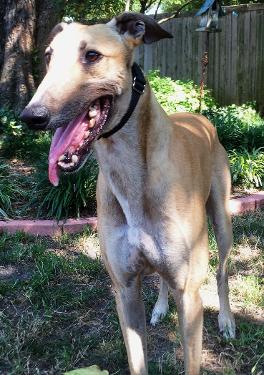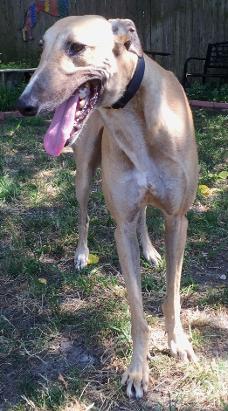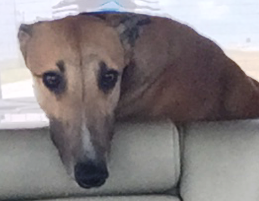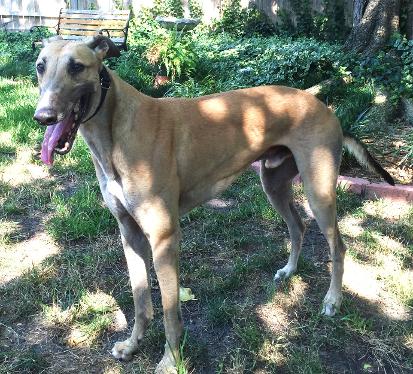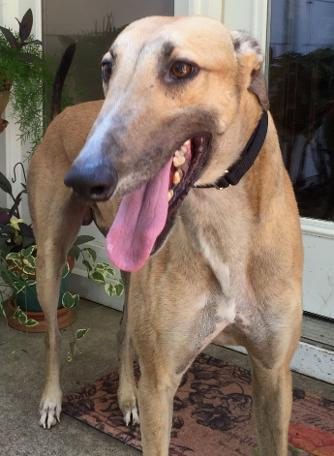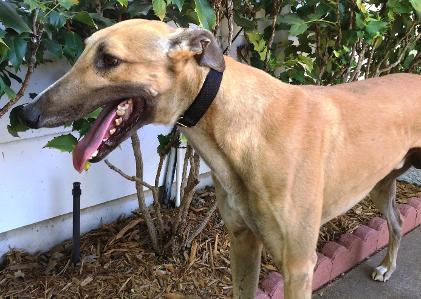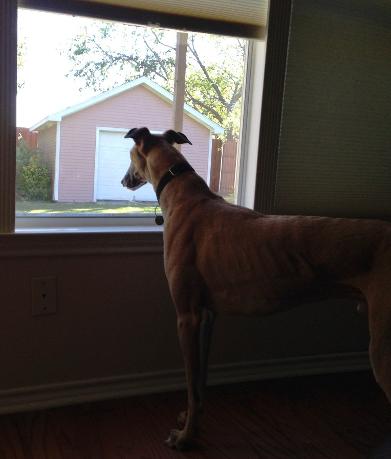 Rocket standing guard for rabbits and squirrels!

June 1
, 2017 update:
Rocket has found his forever home with TAGS alumni,
Repo
. Congrats to Rocket and his new family.
October 24, 2016 update: Rocket is a sweet boy who has adapted to home life very well. He is very curious and loves to be near his humans when they are at home. Rocket has a very high prey drive so is not small animal tolerant (cats, dogs, rabbits, squirrels, etc.). He loves to run in the yard and would enjoy walks provided you are mindful of any small animals while on your walk. Rocket is very intelligent and has learned the do's and don'ts of retired life. Rocket is crate trained and does not mind spending time in his crate when his foster parent is gone. He currently lives with another greyhound and they get along great. Rocket is playful and enjoys snuggling with his favorite toy.
June 20
, 2016 update:
Rocket came to TAGS for a life of retirement and to find his loving lifetime home.