Date Received: March 16, 2014



Rainbow Bridge: January 20, 2020

H

istory:

Repo is from the Kiowa Sweet Trey line. Although of good racing stock, Repo never raced above Grade B. All of his 62 races were at Gulf Greyhound Park. His racing career never really got off the ground but his retirement did. No more racing for this stunning shiny black boy. Repo has beautiful markings – black coat with white tuxedo chest, four white socks and a white dipped tail. He also has some white hairs on his muzzle and eyebrows. This laid back boy will make a greyt companion dog once he learns the value of retiring to a home.
See Greyhound-Data.com for more information.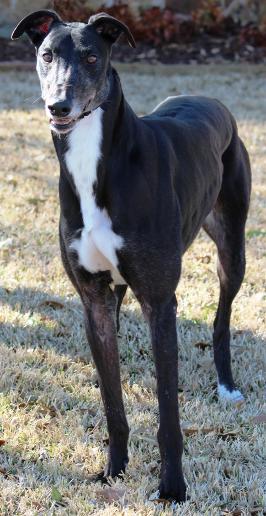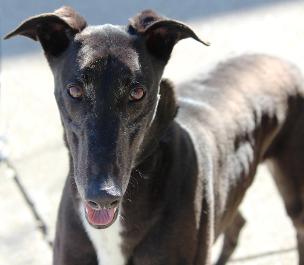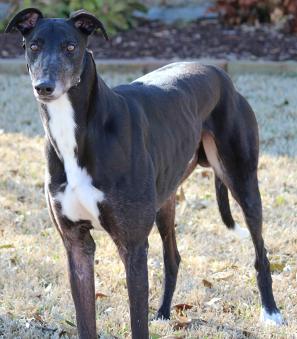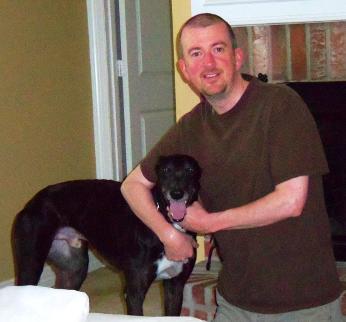 Repo with his new dad, Shannon. Fur-brother, DJ not pictured.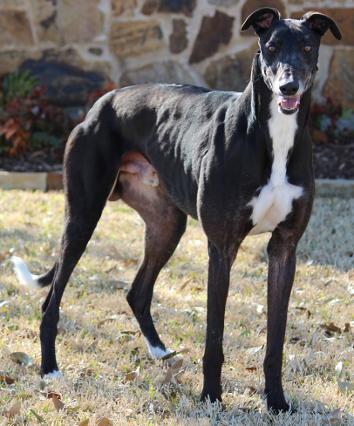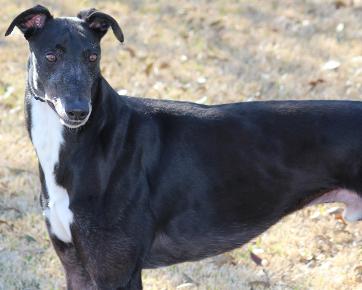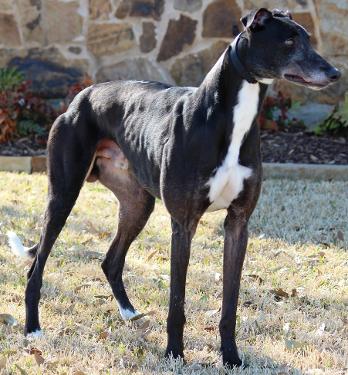 January 20, 2020 update: Repo went to the Rainbow Bridge. From Repo's dad: "It was all of a sudden, went to emergency vet, after he got sick and started having problems walking at home. While there they pressed on his stomach and it was hurting him, after ultrasound there were a couple of shadows, probably tumors, and he was having heart arrhythmia, and his heart rate was off the chart. And, there was water around the heart sack of his heart, he started having problems breathing. That's when I made the hard, hard decision."
April
11
, 2014 update:
Repo
found his forever home with dad, Shannon and fur-brother, DJ. Congrats to all.
March
16
, 2014 update:
Repo
came to TAGS for a life of retirement and to find his loving lifetime home.