Date Received: November 27, 2016



H

istory: Quinn (also called Quinee) does not have much "history" – she is only 16 months old. She was not interested in the lure and the infrequent times she was, she would not hold onto it. She really does not seem to have much chase instinct. Oddly enough, however, she picked up toys in the house

within 30 minutes

of arriving. Since Quinn was not going to be a racer she was not individually registered with the NGA. She has 5 other littermates that are registered and may race. Her dam, CTW Quintessence, is out of Gable Sour Cream and Quick Trent. Her sire, CTW Base Camp, is out of Lonesome Cry and CTW Buffalo Gal.
She is not individually register on Greyhound-Data.com
.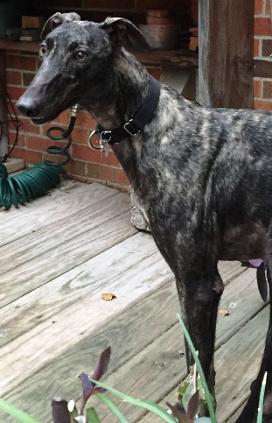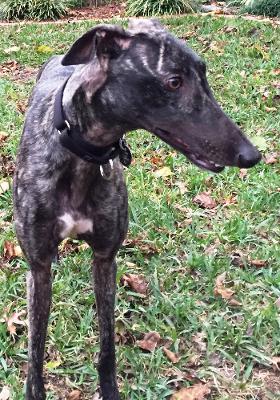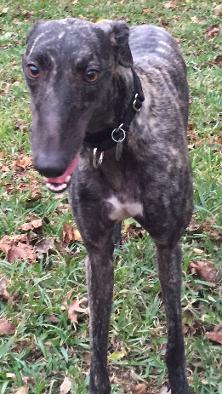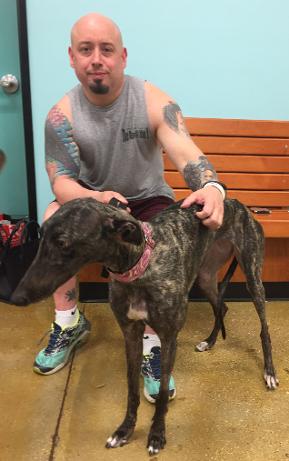 Quinn (now Winnie) pictured with dad, Jay (mom,Pam and Greyhound brother, Dougie at home in Breckinridge).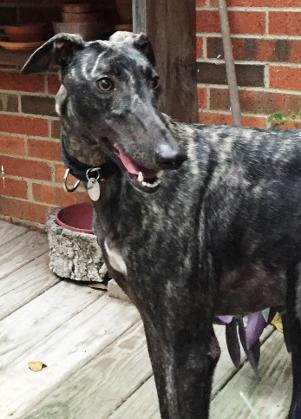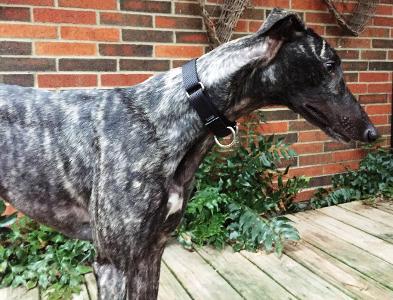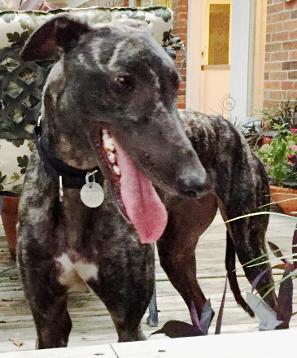 March 24
, 2017 update:
Quinn, now Winnie has found her forever home with TAGS alumni Dougie. Congrats to all!
January 09
, 2017 update:
Quinn is under the care of Dr. Miller at the Dallas Animal Diagnostic Center for pneumonia.
November 27
, 2016 update:
Quinn came to TAGS for a life of retirement and to find her loving lifetime home.
Like all the "newbies,"
Quinn's first day off the farm was rather stressful – a car ride (that was new but she rode well and loaded with little assistance) and a nap while her drivers ate lunch; then a bath in a store (that was really scary); back into the moving truck and on to a house (whatever that is) and 4 greyhounds to greet her. After all the introductions and checking things out she was pooped. Even with all of that she is very sweet and affectionate. She knows her name and will come (tentatively) when called. Finally, another nap.