Date Received: January 30, 2020



Birth date: March 8

, 2018

Rainbow Bridge: April 22

, 2023
History: Lenny was one of a four-dog litter of CTW Trikora Peak, dam (out of the Lonesome Cry/Gable Dodge line), and AMF Sleekstrangr, sire (out of the Djays Octane/Flying Penske line). It appears that this litter (at least two of them) did not turn out to be racing material. That may be because Lenny was more interested in socializing than running. He is a good sized boy (could gain one or two pounds) with a dark face and beautiful markings. He turned out to be quite the poser for some good photographs on the way to Dallas from the farm. He rode well after figuring out it was less stressful to lie down than be jostled around in the back if he stood. He was not a fan of the bath but gave in and felt (and looked) much better afterward. Once he settles into his new foster home, this friendly, affectionate boy will make someone an excellent companion.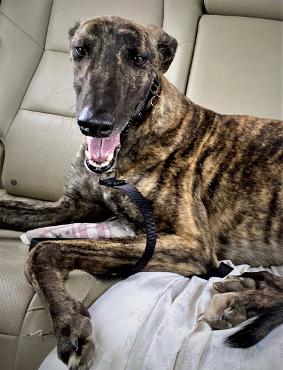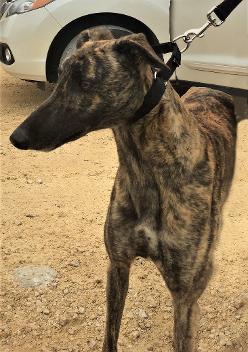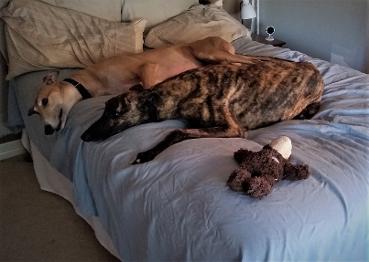 Lenny with his new brother, TAGS alumni, Rocket. Congrats to them and their dad, Shannon!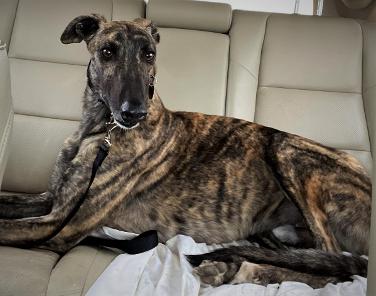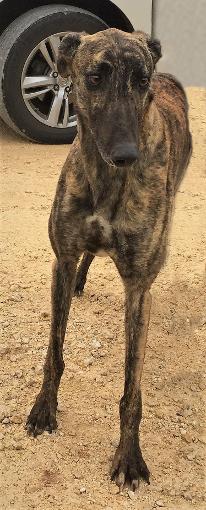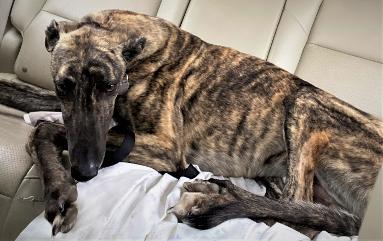 February 17, 2020 update: Lenny found his forever home with TAGS Alumni, Rocket. Congrats to all!!

January 30, 2020 update: Lenny came to TAGS for a life of retirement and to find his loving lifetime home.