Justina (CTW Just Visitin)

Date Received: January 24, 2015



Birth date: January 1, 2009
Rainbow Bridge: October 22, 2017
H

istory:

Justina is a beautiful "cow" dog – black and white ticked. There is not a place on her white coat that doesn't have a black spot – even her tail. She has a fuzzy farm coat but she will lose that and eventually have a sleek

coat. She is such an outgoing, friendly girl – must be in the genes. Her dam is Shelbourne Jess, of Irish and Australian descent. Her sire is the well-known, Lonesome Cry. You will recognize many famous dogs in his pedigree – Gable Dodge, Wigwam Wag and Dutch Bahama. Justina had no races but was leased for breeding. After a few litters, she decided it was time to seek an early retirement. (She just turned 6 on January 1).
See Greyhound-Data.com for more information.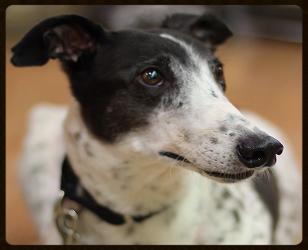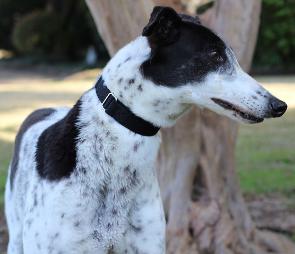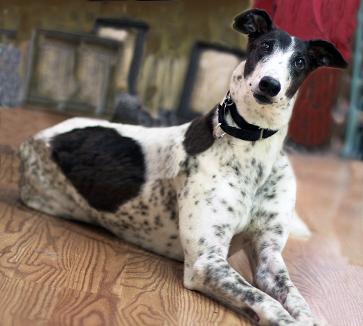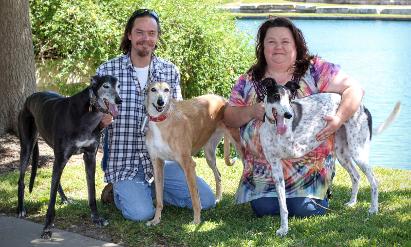 Justina with her fur-sibling Bugatti and Marci and dad and mom, David and De. Congrats to all!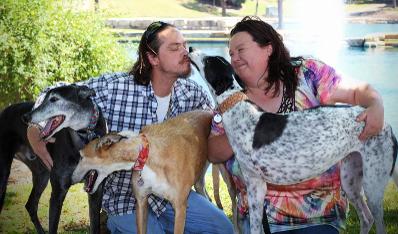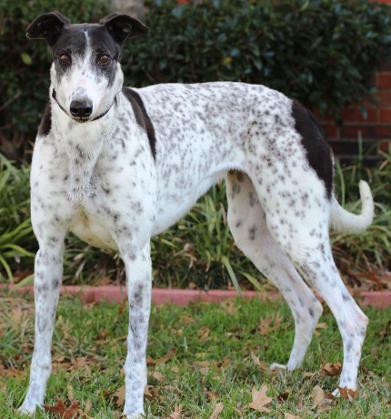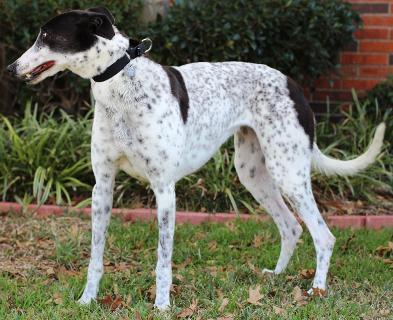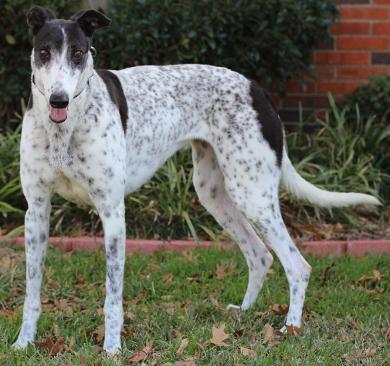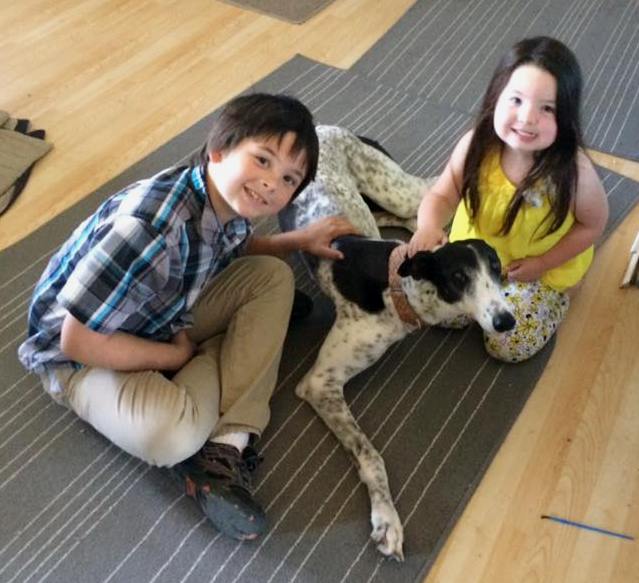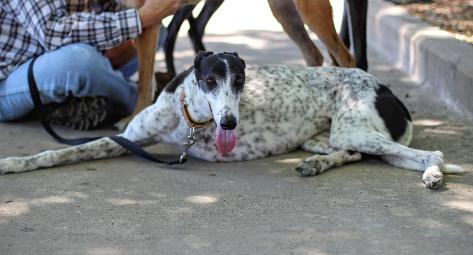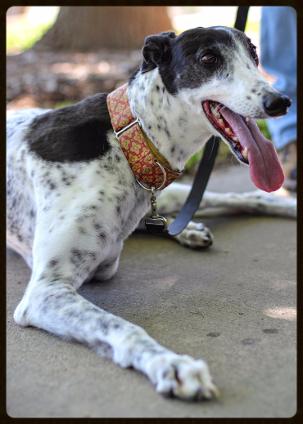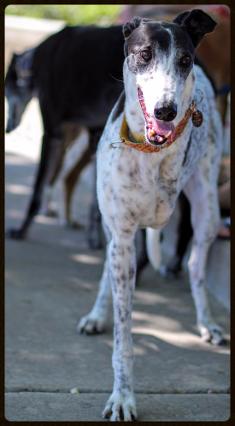 October 22, 2017 update: Justina suddenly and unexpectedly went to the Rainbow Bridge this evening. She will be greatly missed by her loving family.

April 3, 2016 update: Justina is home, her foster family said they couldn't let this sweet girl go and Justina is super happy too. Congrats to all!

March 25
, 2016 update:
Thanks to all of you for your thoughts, prayers, good wishes and donations for Justina's successful recovery. She is such a trooper and is now back to her "old self."
February 7, 2016 update: Justina is currently on Medical Reserve. More information coming soon concerning this.
November 24, 2015 update: Justina is back in TAGS care looking for her forever home.

October 10
, 2015 update:
Justina, along with
Glory
, found their loving lifetime home. Congrats to them and their new family.
March 31, 2015 update: Justina is doing great! She has stepped into our routine like a champ. Friday nights she cuddle on the floor with our grandkids for movie night and loves it! She enjoys our daily walks and loves hanging with our whole family. She is a great pup!

March 19, 2015 update: Come and meet your new BFF Justina. She's not pushy, bossy, noisy or messy. She very laid-back and only wants to hang out with her peeps! Justina is a very happy retiree - an extremely easy dog to be around, and to have around. And she's so cute with that unusual black and white ticked coat. It may still be her farm coat, but it's so silky-soft.
We fostered her for a short time, but she fit in like she'd always been here. No mistakes in the house, no fusses with our two dogs, no dominance… she's just a laid-back gal. She really only wants to veg on a dog bed or rug where you are and keep you company. Her only "vice" is that she has a strong prey drive and isn't tolerant of kitties and small dogs. Justina is going to be a greyt companion for some lucky family.

January
25
, 2015 update:
Justina
settled into her new foster home easily. She gets along well with the other Greyhounds in the household. She has followed their lead and goes outside and comes in like a pro. She almost immediately discovered the big, soft dog beds – and has tried out all of them. She acted like she knew what to do when she came into the house (except the few times she saw her reflection in the mirror – she did a double take and wondered who that beautiful dog was). She even ate all of her dinner – now there's a confident dog. She slept on a dog bed all night without a peep. Now that Justina has tried out all the beds, she wants her own special bed in a special lifetime home.
January
24
, 2015 update:
Justina
came to TAGS for a life of retirement and to find her loving lifetime home.