Date Received: April 9, 2015



Adopted: May 9, 2015

Returned: August 10, 2019

Adopted: January 13, 2020

H

istory:

Joy is a petite girl that did not race. Her right rear leg was injured as a puppy so that and her size prevented her from being competitive. In fact, none of her littermates have any races yet. Of course, they are still very young. She is not individually registered with the NGA. Her dam and sire were both from Clear the Way Kennel. Her dam is a Molotov dog and her sire is a Lonesome Cry/Gable Dodge boy.

She's a sweet, active girl, who subscribes to the notion that "Girls just want to have fun."

Joy is a very outgoing, friendly girl, and she can be vocal when you do not pay enough attention to her or if she sees something she does not understand. She settled in with the other Greyhounds easily. She can't wait for you to meet her.
Not registered on Greyhound-Data.com.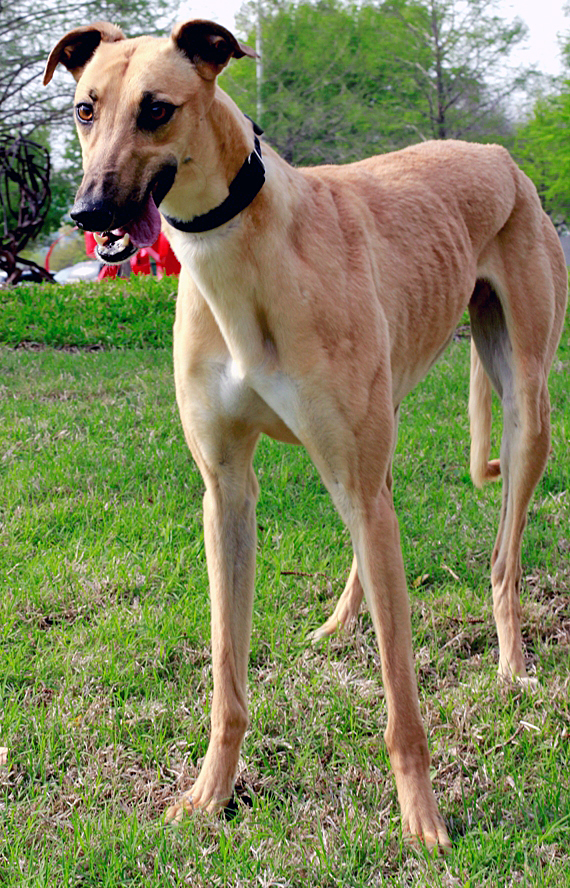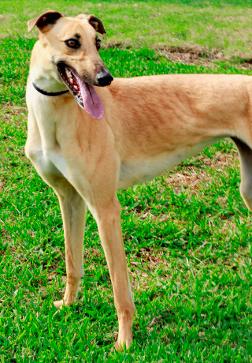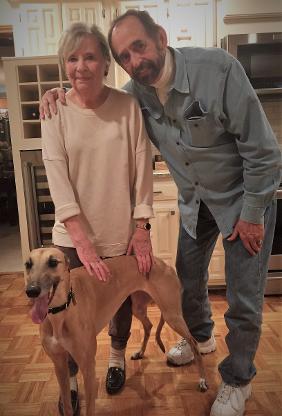 Scarlet with her mom, Gloria and dad, Jack. Congrats to Scarlet and her new family!!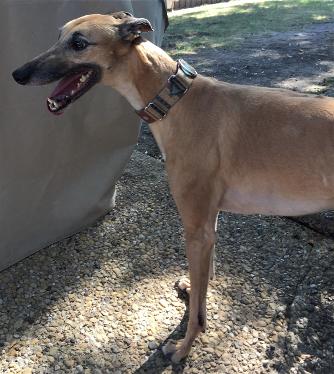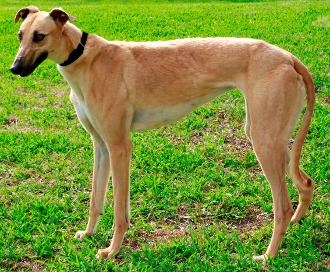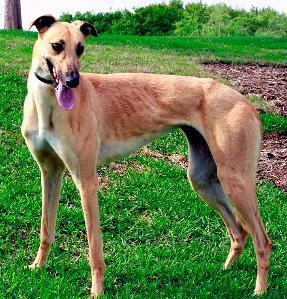 January 13, 2020 update: Scarlet has found her second forever home. Congrats to her and her new mom & dad!

September 20, 2019 update: Scarlet is in a foster home with another Greyhound (sometimes two). She is a very happy, outgoing girl. She loves everyone. After she was returned to TAGS she was cat tested and did well. Scarlet would love to find another loving home in which to live out her retirement.

August 11, 2019 update: Due to the sudden death of their owner, Scarlet (formerly Joy) and Scully were returned to TAGS on August 10, 2019 after being in the same home for over four years. Our sympathy goes out to Stacey's family and friends. She will be missed by all.
May
9
, 2015 update:
Joy
found her lifetime home with TAGS alumni, Scully. Congrats to all!!
April
9
, 2015 update:
Joy
came to TAGS for a life of retirement and to find her loving lifetime home.