Date Received: May 14, 2015



H

istory:

Hildy

(and the other five of her litter) is the pup of TAGS' Backwood Corina and Backwood Alex (with Molotov and Gable Dodge in her pedigree). Corina only had one litter, and it is too soon to know if any of her pups will race. Of course, we know

Hildy

will spend her life in a home rather than a race track.

Hildy

, being a small girl, thought she might be able to gain an advantage by bumping the other dogs while running. In the racing industry, this is a "no no," so

Hildy

's next stop was TAGS. More will be known about this cute little girl after she settles into her foster home.
See Greyhound-Data.com for more information.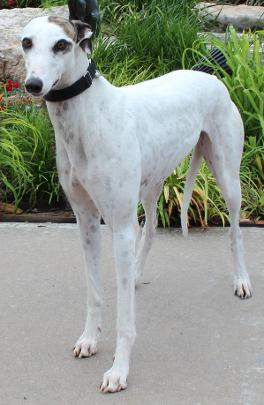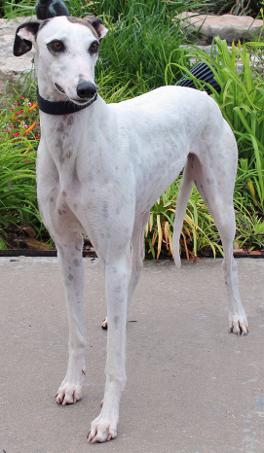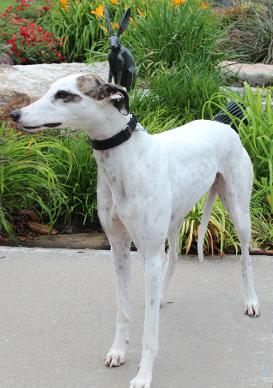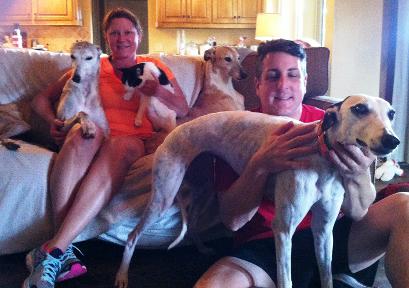 Hildy in her new home with Christian and Kristin and TAGS alums, RIngo and Luke (and 4 cats).