Date Received: August 24, 2017



Birth date:

July 17, 2014

Rainbow Bridge: March 1

, 2023
H

istory: We thought "Emily" was close to her racing name, CTW Oh Em Gee - How's that for a play on relevancy? Emily has part-siblings in the TAGS family. Her dam, CTW Pole Dancer, is also dam to TAGS alums Dancin, Dana and Mary. Emily's sire is Flying Coal City (out the Kiowa Sweet Trey line). Emily was quite the racer in Birmingham and Wheeling Downs. She raced at Grade A for a good part of her career. She seemed to either place first (25 times) or be at the back of the pack – not much in between. She ran only one race at Derby Lane because she pulled a muscle. That ended her 66-race career but now she has embarked on a new career – house pet. She has only been off the track since July 1, 2017. We will update her profile after we get to know her a little better.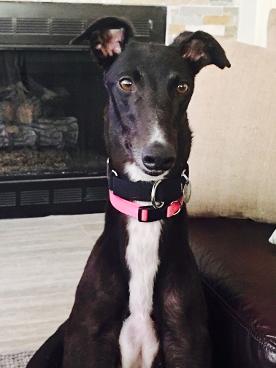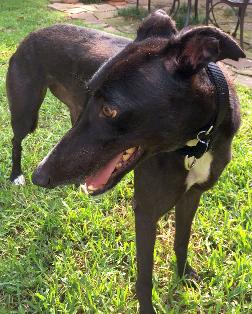 September 30
, 2017 update:
Emily now living in
Phoenix, AZ with her new family and TAGS alumni, Bambi, now Abby.
August 24
, 2017 update:
Emily came to TAGS for a life of retirement and to find her loving lifetime home.