Bambi (CTW Bambi's Band), now Abbie
Date Received: June 15, 2017



H

istory: Bambi is a two year old cutie that only raced six times. Her short race career was at Valley Race Park from December 9, 2016 to January 13, 2017, during its limited opening. Bambi's dam is CTW Burgundy Gal (from Dodgem By Design) and her sire is CTW Lyle Lyndon (from the Trent Lee line). Bambi is a half sibling to CTW Spearhead (Spike, now Buddy), having the same dam. She is said to be "sweet like her mama." Bambi must have inherited the "sweet" gene but not the "fast " gene. We will see how she adjusts to retirement life.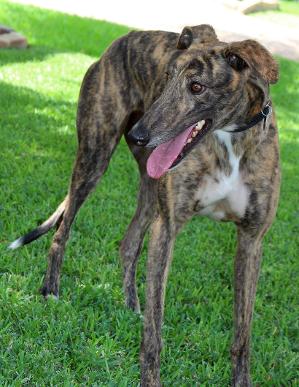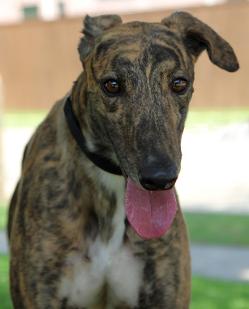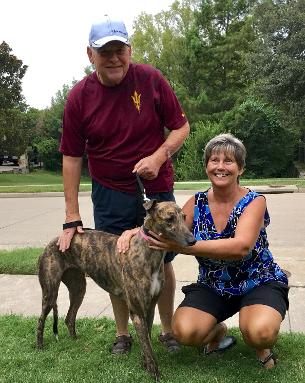 Bambi with her new mom and dad, Keith and Carol.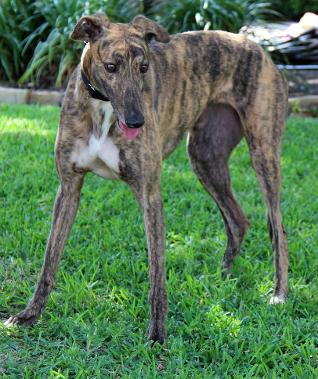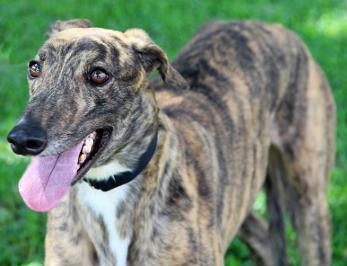 August 1
, 2017 update:
Bambi, now Abbie, found her forever home in
Phoenix, AZ with
Keith, Carol and two Havanese fur siblings. Congrats to all!!
June 15
, 2017 update:
Bambi came to TAGS for a life of retirement and to find her loving lifetime home.