Date Received: December 18, 2017



Birth date:

December 10, 2015
H

istory: Angie just turned two years old and it was clear early on that she was cut out to be a racer. She very much enjoys her play time. Angie will do best in a home with a 6 foot fence. Angie, adorable black girl, is the daughter of sire, Trent Lee (who always has black or blue offspring) and dam, CTW Flirtatious. CTW Flirtatious is also her dam of CTW Vandercamp (the brindle male boy that came to TAGS today with Angie). Angie stood in the car for a while on the way from the farm but only to get a better view out of the window. She ultimately lay down and rested until we stopped for her bath. Angie has beautiful markings – shiny black coat with white from her chin to her stomach, 4 white feet and a white tipped tail.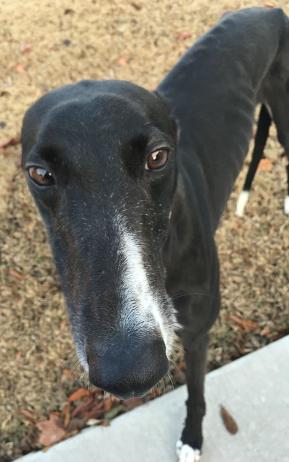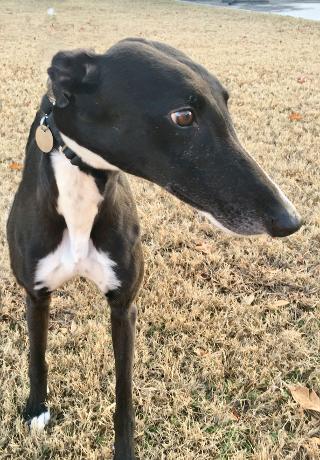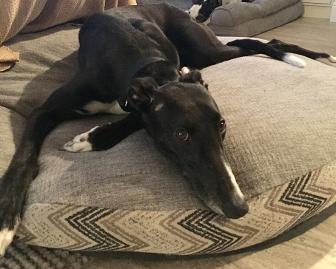 May 16
, 2018 update:
Angie found her forever home with TAGS alum
Little Bit
. Congrats to Angie and her new family.
March 12
, 2018 update:
Angie has settled in quite well in her foster home with her two sisters Trinity and Miley. She
walks great on a leash and looks forward to her evening 2-miler every night. Angie is completely house trained and crate trained (but prefers not to be confined all day) and knows and respects everyone's space. She loves to get belly rubs and loves her treats. Angie is a happy go lucky 2 year old that enjoys the company of other dogs and being outside laying in the sun. The other activity she enjoys while outside is chasing rabbits!!

December 18
, 2017 update:
Angie came to TAGS for a life of retirement and to find her loving lifetime home.