Date Received: November 5, 2019



Birth date:

September 9, 2017
H

istory: Zoey was race trained but not really competitive so it was off to adoption for her. Like her littermate, Xavier (dam, Flying Axley, and sire, Crown and Crest), Zoey is a good size, sturdy dog. She weighs 70.9 pounds. She is very outgoing and friendly. The adventure of her first day with TAGS hardly phased her. She lay in the back of the car all the way from the farm to Dallas. The only thing she was not fond of was the bath, but once she got used to the warm water she was fine. She jumps into the vehicle like a champ. Once we got to her new foster home, she took care of business outside and then went into the house and right into a kennel (that had the door open). I think she is glad to be pat of the TAGS family.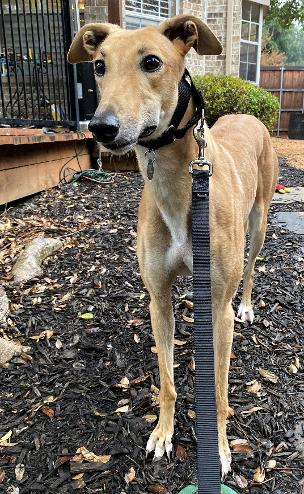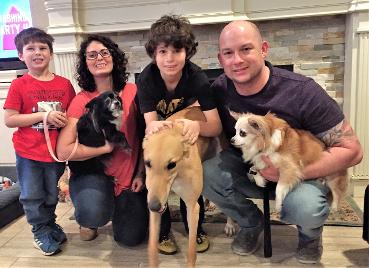 Zoey with her new family, Daniel, Amanda, Aiden, Oliver and fur siblings, Vandel and Lexi.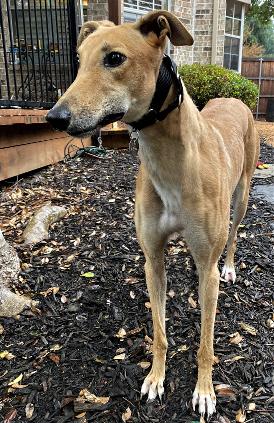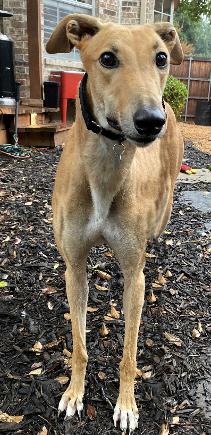 November 30,
2019 update:
Zoey found her forever home, congrats to her and her new family!
November 5,
2019 update:
Zoey came to TAGS for a life of retirement and to find her loving lifetime home.