Date Received: April 26, 2018



Birth date:

August 24, 2015
H

istory: Zeke is part of a nine-pup, all fawn litter, a number of which show no races. Zeke is one of the puppies that was not deemed to be racing material (he did not like getting into the starting box). His trainer says that he is a little standoffish at first but loves to run and play in the paddock. Zeke has a fine pedigree – his dam is Fire and Heat (with TNT Star Wars and Fortress back in her line) and his sire is KC and All (part of the Gable Dodge/Wigwam Wag/Dutch Bahama line). Things will be strange and a little stressful for Zeke for a while, but he is young and hopefully he will learn quickly how to enjoy home living. Visit this handsome (fawn with a dark muzzle) boy.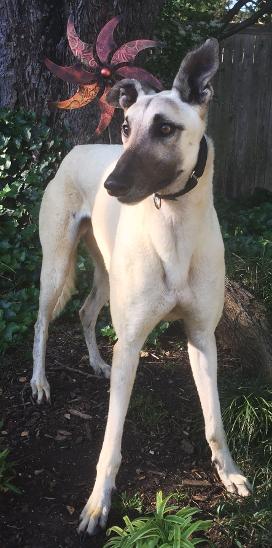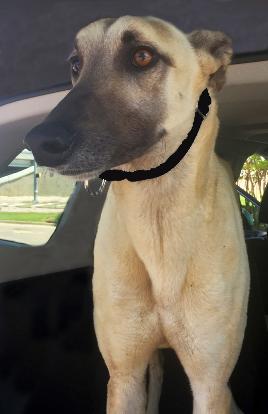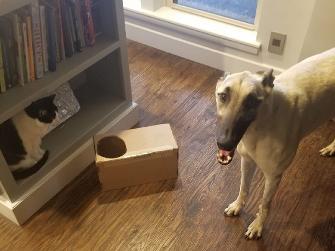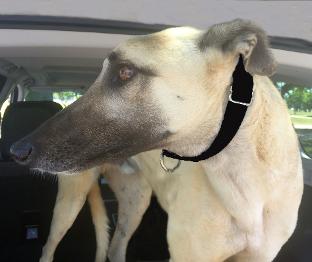 July 26,
2018 update:
Zeke found his forever family with TAGS alum,
Ray
. Congrats to all!!
May 16, 2018 update: Zeke moved foster homes and is getting along like a champ with the cats, small dogs, and Greyhound buddy. He
is getting used to the children and trying other new things – like standing on the sofa.

May 16,
2018 update:
Zeke has been a TAGS boy for several weeks now and has settled into home life quite well with the other greyhounds in his foster home. He gets along well with everyone. He will occasionally let one know if his space is invaded when he is on a bed. He has never had an accident in the house and has learned the routine from the other dogs. He likes being in the same room with everyone and does not go into another room by himself. He is learning what "come" means although he has not mastered it yet. He also has not mastered walking on a leash but we are working on that, too. In order to go in a forward direction, he sometimes needs help from both the front and the back. Once you get him in the car he rides very well. He's very sweet and affectionate. Although not shy he is a little unsure of himself sometimes. He perks up when he hears new noises. He learned to come to the side of the bed for morning head rubs so that is now part of his routine. He is crated when his foster mom is gone. He has done well in the crate but needs encouragement to get into the crate. He has made no attempt to get on furniture or the bed. He is one handsome fellow, with beautiful markings. He still has a thick farm coat which he will lose (beginning now). Zeke will continue to develop as times goes by and he feels more comfortable. We can't wait for you to meet him.
April 26,
2018 update:
Zeke came to TAGS for a life of retirement and to find his loving lifetime home.