Date Received: July 16, 2019



Birth date:

September 9, 2017
H

istory: Xavier is one of those dogs that "just won't make it at the track." He may have the will but not the ability (some of which could be his size). He is a large male with stilts for legs. He also has a large, friendly personality. Only Xavier and his female littermate, Xylina, are registered on Greyhound Data. Xavier's dam, Flying Axley, has had multiple litters of pups, but only one litter with sire, Crown and Crest. Xavier is a very sweet boy and makes good eye contact. On the other hand, he certainly has to learn about spaces (his and others). He did well on his first day in his new world. He rode in the car well once he decided to lie down. He almost seemed to enjoy his bath (the kennel manager he liked to get wet by water from the hose) and was sitting down by the end of it. His outgoing personality will win someone over very quickly. He will be glad to find his forever home.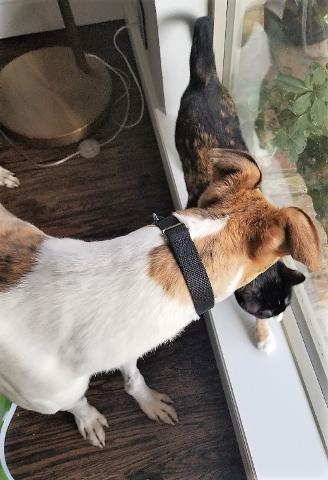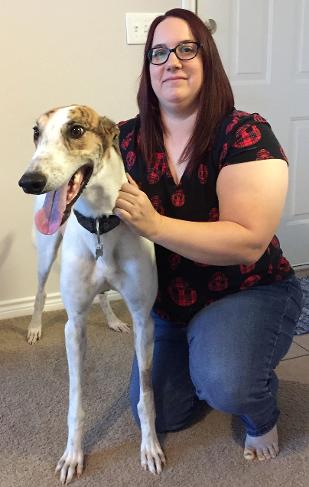 Xavier with his new mom, Stephanie!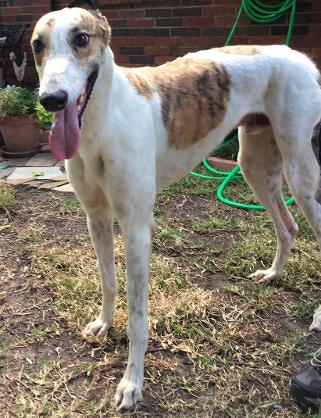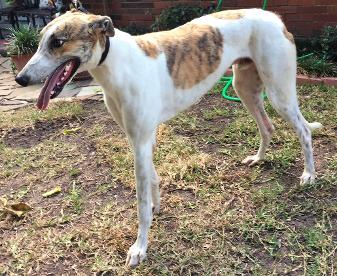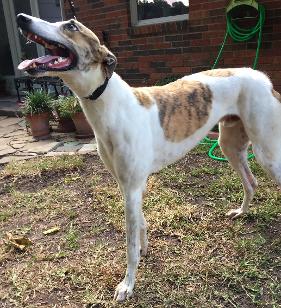 August 16, 2019 update: Xavier went to his new home with Stephanie (and Frank, the cat).

August 7,
2019 update:
Xavier is cat tolerant as you can see from the pictures above!
July 16,
2019 update:
Xavier came to TAGS for a life of retirement and to find his loving lifetime home.