Date Received: October 30, 2013



H

istory: Wiley is a Florida boy who went to the track to continue training and run his maiden races. However, he didn't seem to have enough steam, motivation or focus, so he was brought by a friend to Texas to rework him. After an attempt at retraining, Wiley said "Let me retire. I'm not going to
be a race dog." That makes him TAGS' 65th dog. Wiley's mom, Kelsos Frenchy, has had only one litter of pups -- and it is definitely not a racing litter. He is part of the Gable Dodge and Molotov line. Wiley is a stunner in the looks department - one brindle ear, one speckled ear, one small brindle spot by his right eye and otherwise a tall white ticked boy. His attitude is friendly and outgoing. I'm sure Wiley will want to meet (and be petted by) everyone!!
See Greyhound-Data.com for more information.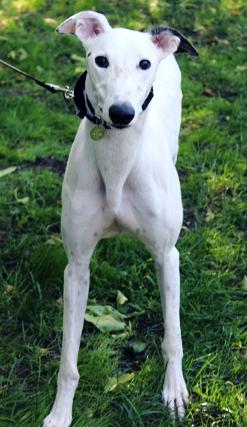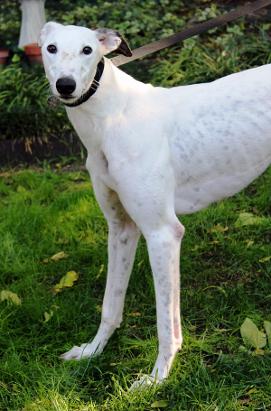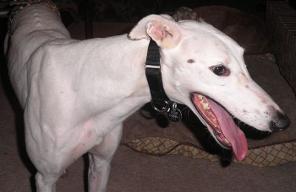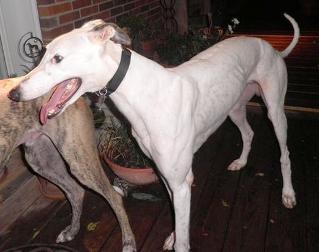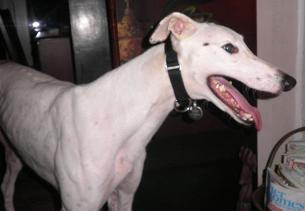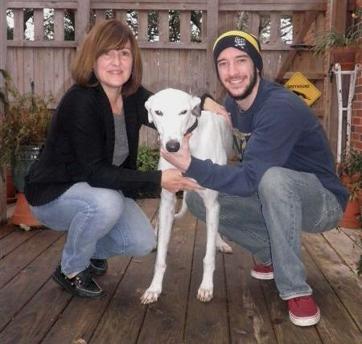 Wiley is now a part of the May family.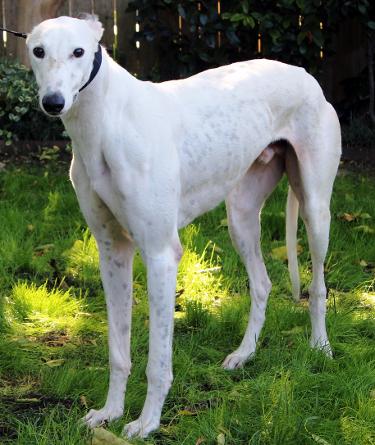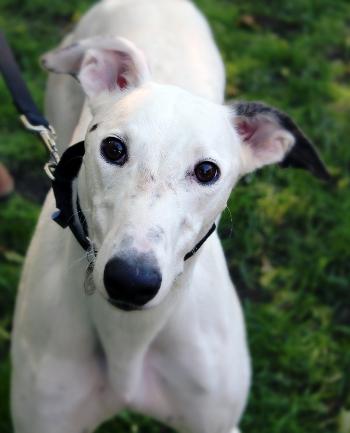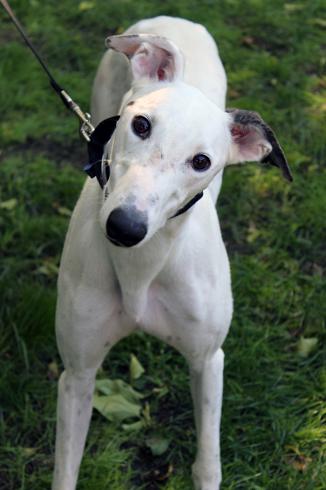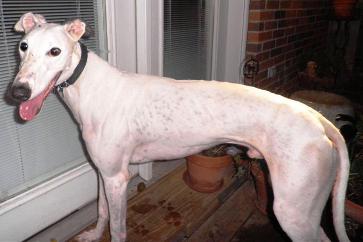 December 14
, 2013 update:
Wiley was adopted to his lifetime home. Congrats to all.
October 30
, 2013 update:
Wiley came to TAGS to find his loving lifetime home.
It was a long travel day for Wiley but he settled into a home fairly easily
(with four other Greyhounds). He slept well (exhaustion will do that) and
the other dogs have been showing him what to do outside. He's been busy
exploring and has lots more to do. It's already obvious that he definitely
likes attention and affection. He also has that youngster's pep to his step.