Date Received: April 11, 2020



Birth date: May 15,

2018
History: Wanda never raced and is not individually registered with Greyhound Data. He Sire is Chasmo's Dutch (in the Djays Octane, Flying Penske, Lonesome Cry, etc. line) and Dam is Daliya Bale. There is no information on Greyhound Data about Daliya Bale. Only one of Wanda's littermates has raced (only 9 races) and few of her littermates have also made their way to Dallas. Although Wanda was trained to race, her owner decided to "pet out" the litter because of the early track closings due to the Coronavirus. The trainer described Wanda as "very sweet, more reserved and loyal. She may be nervous in new surroundings until she settles. She didn't want to leave her favorite humans at the farm." Wanda is said to be a very sweet, friendly girl. Her bio will be updated as we learn more about her.
Not registered on Greyhound-Data.com
.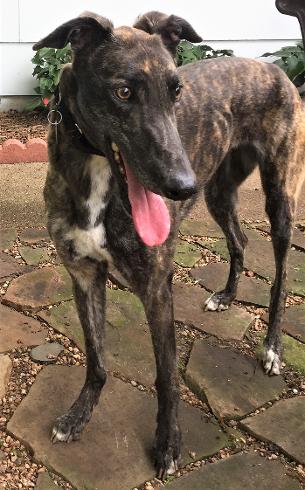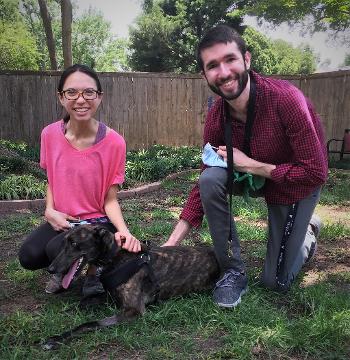 Wanda (now Kiwi) with her new mom and dad Kaylee and Kyle!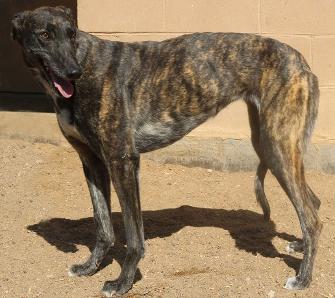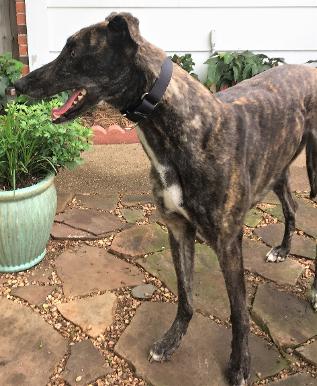 May 31, 2020 update: Wanda (now Kiwi) is in her forever home with Kaylee and Kyle. Congrats to all!

April 12, 2020 update: Wanda is becoming used to being in a home and is still a little tentative. However, she slept through the night (on the wood floor instead of a rug or dog bed) and had no reaction to the rain and thunder.

April 11, 2020 update: Wanda came to TAGS for a life of retirement and to find her loving lifetime home.