Tucker (CTW Getawaytruck)
Date Received: October 25, 2018



Birth date:

December 29, 2016
H

istory: Six of Tucker's litter (including Tucker) were registered with Greyhound Data; however, none have made it to the track. Tucker's dam is CTW Giftofbronze and his sire is Defrim Bale (an Australian sire with 504 offspring). These pups are young so it is not known yet how any of Tucker's litter will do at the track. For Tucker, though, that was not for him. Either he couldn't figure it out, was not fast enough or just didn't have the desire. In any event, Tucker will now search for his forever home as a part of TAGS. His first day with TAGS was fairly uneventful, even the ride from the farm to Dallas and the vet visit. He was somewhat nervous but has lay down for a nap. Tucker is a tall, lean boy with a very sweet face. He seems to respond to his name. We will give an update on Tucker after he settles in for a few days.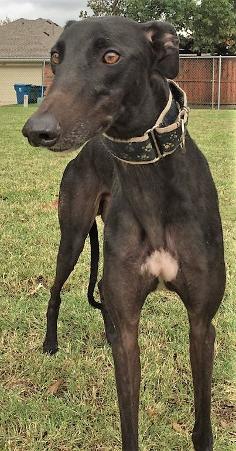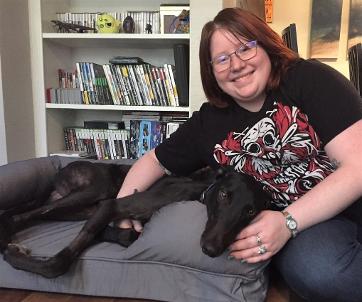 Tucker and his new mom, Lindsey.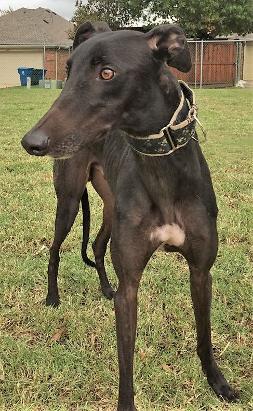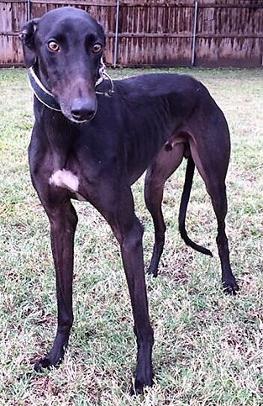 November 28,
2018 update:
Tucker went to his forever home. Congrats to all!!
October 25,
2018 update:
Tucker came to TAGS for a life of retirement and to find his loving lifetime home.