Date Received: March 14, 2019



Birth date:

December 17, 2016
H

istory: Truitt is the only pup TAGS received from this "T" litter of Trent Lee, Sire (Truitt has 4371 half siblings from him out there somewhere), and Eyes Teasing, dam. All 8 dogs in this litter are black (usual for Trent Lee pups). Truitt was on his way to a racing career when he broke his leg in training. After his leg healed and the cast came off, he began sprinting but could not return to racing because of the pressure his back leg on the turns. Truitt has been waiting for a spot in the TAGS family. He's a fairly large boy and has lots of energy. He is very friendly and affectionate. He rode in the car like he had always done it – sleeping all the way. He got a bath, went to the vet and met his new foster dad. He wasn't crazy about getting out of the car, but by the fourth time he had it down. We will update Truitt's bio as he becomes more comfortable in his new foster home.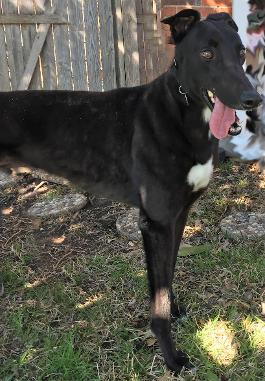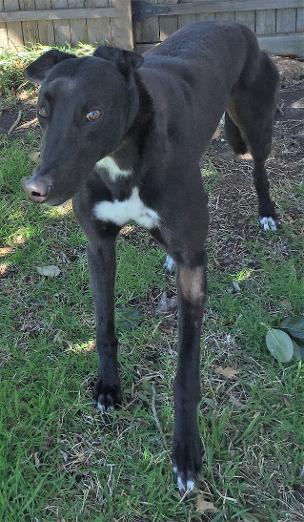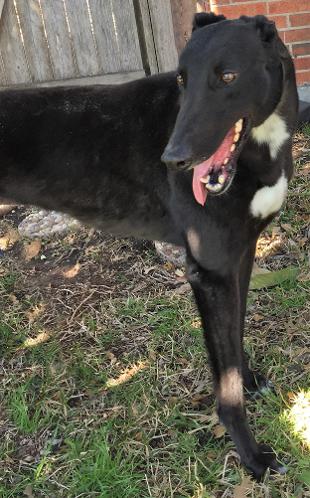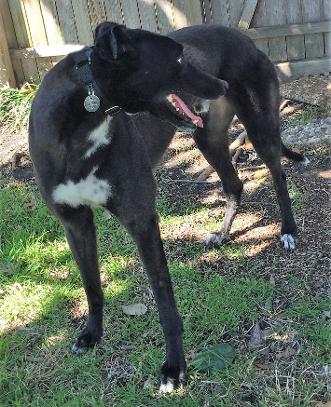 March 14,
2019 update:
Truitt came to TAGS for a life of retirement and to find his loving lifetime home.