Date Received: February 19, 2020



Birth date: April 23,

2018
History: Tony came into the TAGS system as the last "CTW" dog. That kennel is closing. Tony is a litter mate of CTW Take a Bow (Belle), sharing a mom, Driven Temp, and sire, Superior Panama. Tony also shares his mom with CTW Chasing Time (Chelsea, now Luna), CTS Cherry Bomb (Cherry), and CTW Cloud Nine (Nina, now Darcy). He has the same friendly, outgoing personality. Tony is a tall boy who would rather play around than run. He has no races to his credit. He acted as if he has always ridden in a car on his first car ride. He could not have been better. Although not a fan, he tolerated a bath and when he got back into the car, he went right back to sleep. He waited patiently at the vet for his blood draw. We cannot wait to see how Tony develops once he has been in a foster home for a while.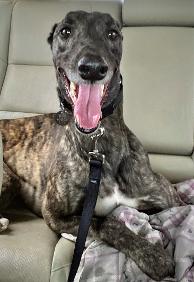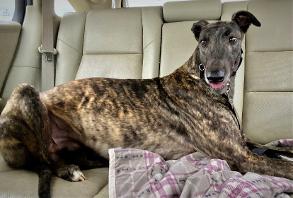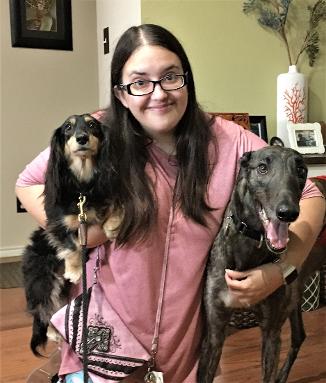 Tony with his new mom, Sarah, Sarah and canine buddy, Lucas.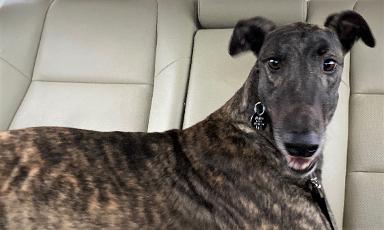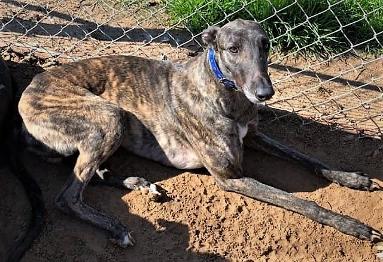 March 15, 2020 update: Tony went to his forever home with Sarah and canine buddy, Lucas. Congratulations to all!

February 19, 2020 update: Tony came to TAGS for a life of retirement and to find his loving lifetime home.