Taylor (Backwood Taylor), now Haven
Date Received: April 29, 2014



H

istory: Silly Taylor. This little girl was more interested in playing than racing. She just couldn't be bothered, so straight to retirement she goes. Taylor already has a TAGS connection so it is fitting that she joins the group. Her sire is Backwood Shyster (and uncle is Backwood Cody), TAGS alumni. Her dam is Backwood Jodie. That breeding stock produces lots of fawn dogs. Taylor is a red fawn and all but two of her litter are fawn. All of Shyster's and Cody's litter was fawn. Taylor is a lucky girl. Since she is only 17 months old, lots of her formative time will be spent in a home. There will be more updates to come after Taylor settles into a foster home.
See Greyhound-Data.com for more information.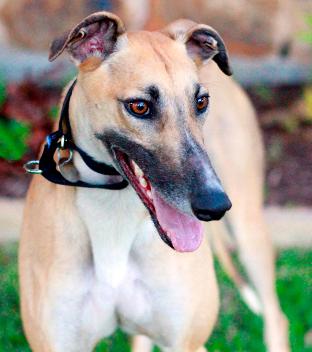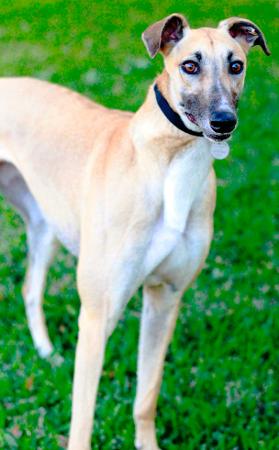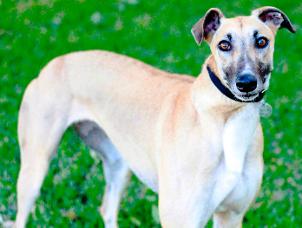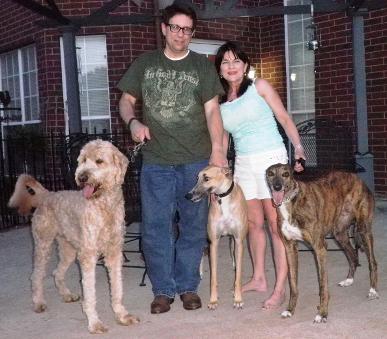 Taylor (now Haven) with her new family; Todd, Julie, Buddy (doodle), and Kingsley (grey).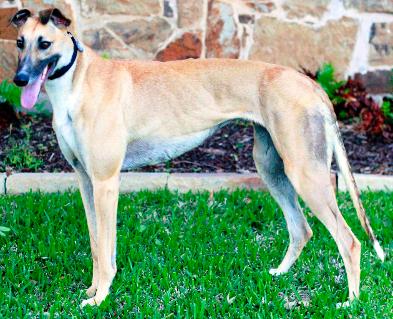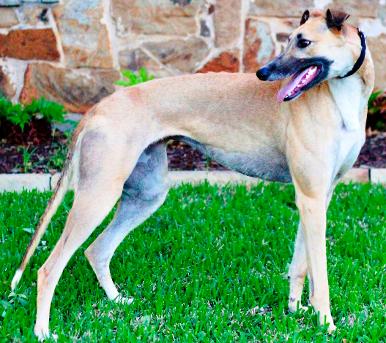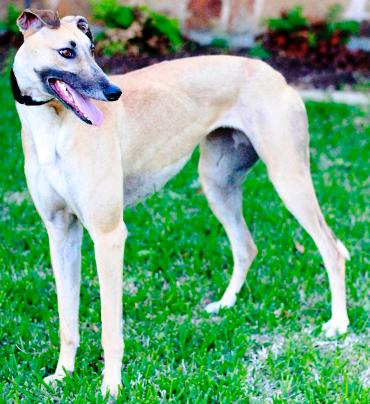 June
6
, 2014 update:
Taylor, now Haven found her forever home. Congrats to all.
April
29
, 2014 update:
Taylor
came to TAGS for a life of retirement and to find her loving lifetime home.