Date Received: August 24, 2017



Birth date:

July 30, 2015
H

istory: Surfer never had a chance at a racing career. His mother (CTW Sea Queen) stepped on him when he was a little puppy (few weeks old) and it was not noticed that his left rear leg was injured. The owners rehabbed the leg but knew Surfer would never race. Therefore, he's been a farm dog all of his short life. We have seen him at the farm for a while; and every time we pass his run, he hurries to the front and sticks his nose through the wire so he can be petted. He really soaks up the attention. Surfer's sire is the famous Gable Sour Cream (also TAGS alum Mary). We must mention Surfer's ears – frequently they lay on his head facing forward (fortune cookie ears). That, and the cute cowlick on his head between his ears, give him a little extra personality (even though he has plenty). We will know more about him after he settles into his new foster home.
Not individually register on Greyhound-Data.com
.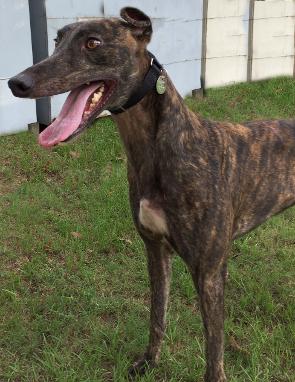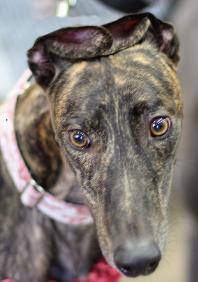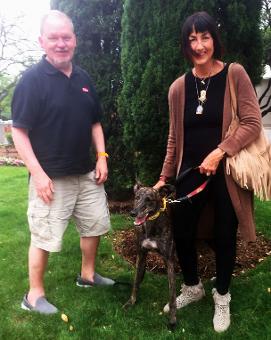 Surfer and his forever people, Steve and Mary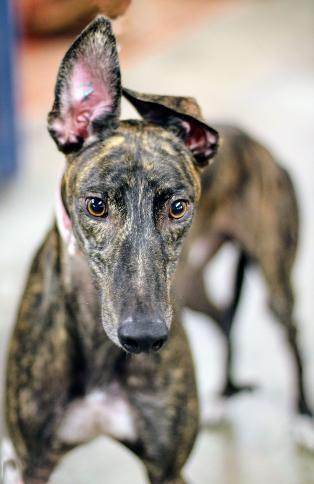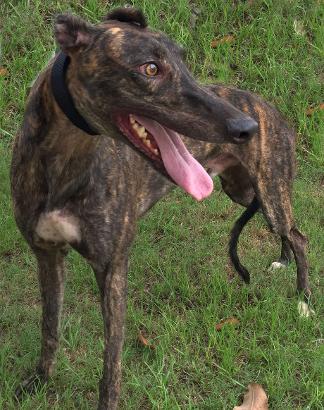 April 21
, 2018 update:
Congrats to Surfer and his foster mom and dad, he is home. Steve and Mary could not let this sweet boy go to another home.
August 24
, 2017 update:
Surfer came to TAGS for a life of retirement and to find his loving lifetime home.