Sunny (CTW Whodoyoulove), now Evee
Date Received: April 20, 2019



Birth date:

August 1, 2017
H

istory: Sunny is one of a 13-dog litter of dam, CTW Cat Walk, and sire, CTW Bronze Drake. Cat Walk is a pup of CTW Plaza Rio, and TAGS has had many Plaza Rio dogs. CTW Bronze Drake has been quite the stud, having over 60 offspring – and still going. Sunny had no interest in racing and would definitely rather socialize than work. She is very friendly and wants to hug everyone (she will have to learn to keep "four on the floor"). Her name definitely fits her disposition. She rode in the car quite well and tolerated her first bath. I doubt she will ever meet a stranger, so we hope you will come see her.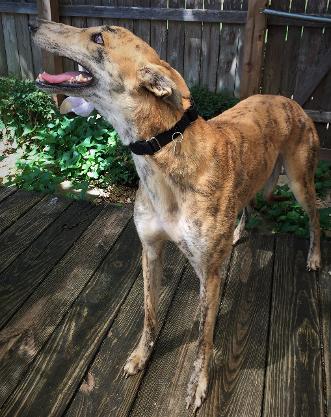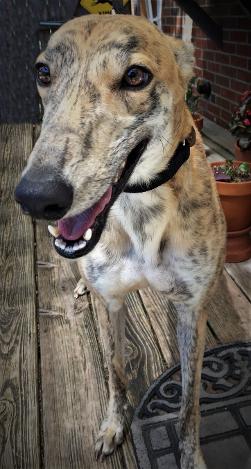 Sunny, now Evee, became part of the Perry family!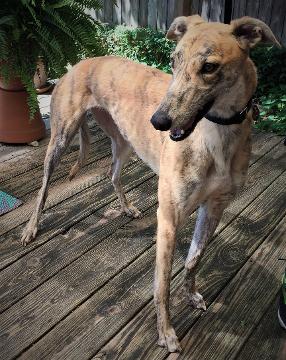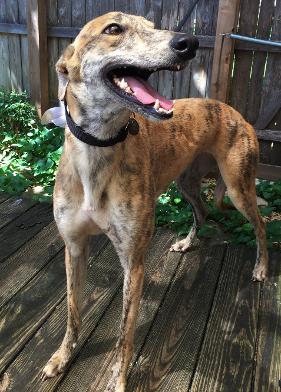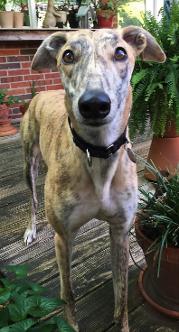 May 25,
2019 update:
Sunny, now Evee, found her forever home in San Antonio, congrats to her and the Perry family.
April 20,
2019 update:
Sunny came to TAGS for a life of retirement and to find her loving lifetime home.