Sasha (Sneaky Sneaks) - ADOPTED

Date Received: July 9, 2011




H

istory:

Sasha ran only 14 races but had several track accidents in that short time. Although she had the potential to be a competitive racer, her owner thought her luck would be better as a retiree than a racer. She is now a retired lady of leisure.
See Greyhound-Data.com for more information.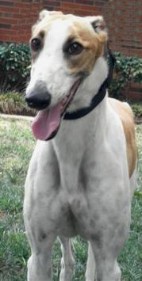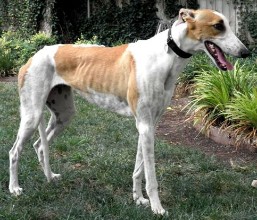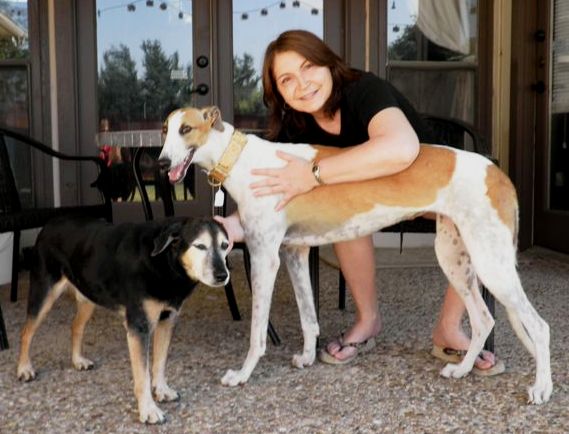 Sasha with her new mom and fur-brother, Barney.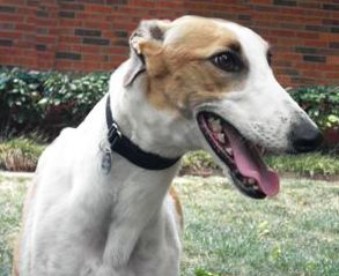 July 23, 2011 update: Adopted!
July 10, 2011 update: As a new TAGS Greyhound, Sasha's education regarding boundaries has begun. Even though she has been with TAGS for a short time, she has already run into herself in the mirror. She was rather surprised but certainly saw a pretty girl. She's a very smart girl – she has already tried the stairs all on her own and lies on the landing. She likes the higher vantage point. She came down slowly the first time but now runs up and down with ease. She did try to get on the sofa and bed but was immediately corrected. So far (which hasn't been long) she seems fine with being crated. She was briefly tentative (we would all probably feel that way at first) but now seeks attention and affection. This savvy girl also discovered squeaky toys the first night in a foster home. She is fostered with a small dog (about 25 pounds). Her bio will be updated as she becomes acclimated to her new environment.