Date Received: September 10, 2013



H

istory: Shady and her siblings, including Anchor, were not registered with the NGA. It was clear that at least three of that litter were not going to make it to a racetrack. Shady is from the Backwood kennel. Her dam is Backwood Stepper and her sire is Backwood Bentley. Although she ran, it was essentially because she wanted to run with the other dogs with her ultimate goal being to play with them, not chase the lure. She lacked focus so this gorgeous girl is coming into retirement early. She got her name because the red patches over her eyes look like shades.
Not individually registered on Greyhound-Data.com.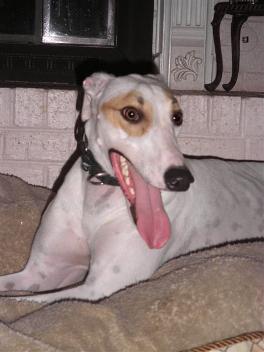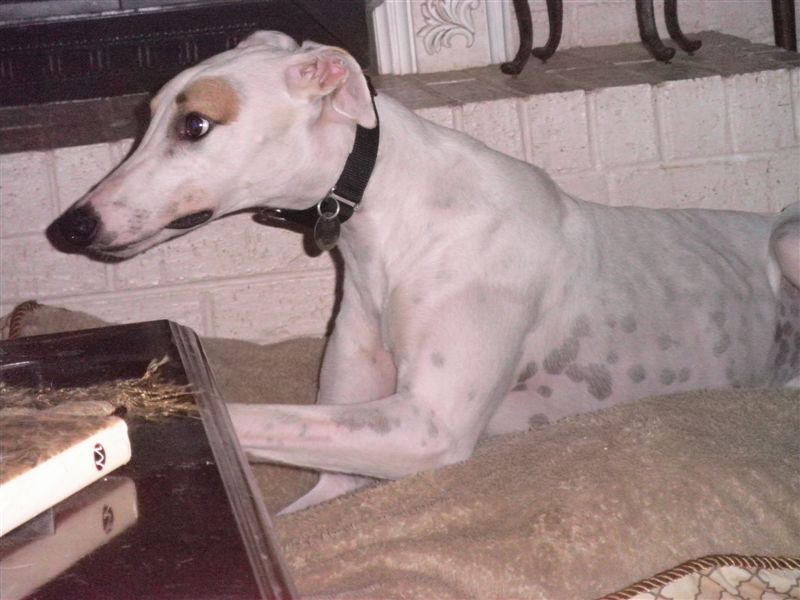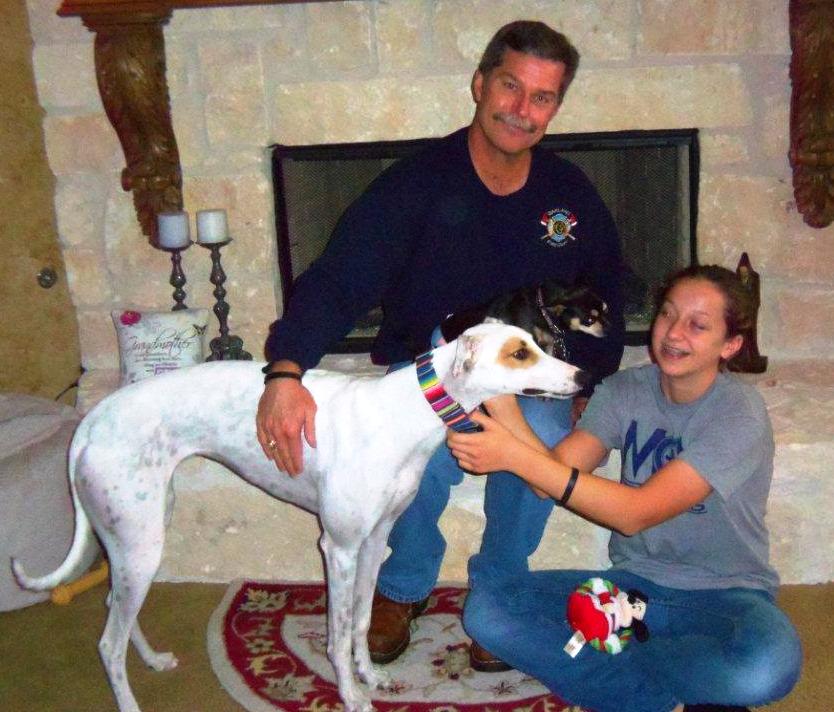 Shady in
her forever home with the Kistner family (mom was still at
work), including Evita, the Chihuahua.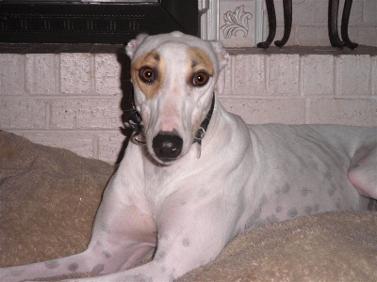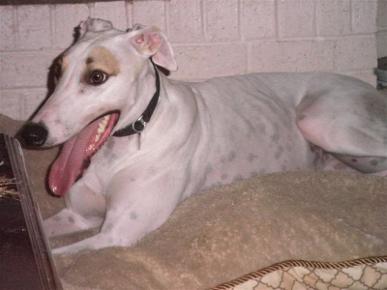 October 18
, 2013 update:
Shady adopted to her lifetime home. Congrats to her and her new family.
September 10
, 2013 update:
Shady came to TAGS to find her loving lifetime home.