Date Received: May 13, 2023



Birth date: November 29,

2020
History: Sandy is TAGS' latest Australian addition and is available for adoption. Sandy is one of a litter of 8 dogs of dam, Red Calibre, and sire, Zulu Zeus. This girl made a short attempt at racing – only 2 races according to Greyhound Data. Sandy has a beautiful fawn coat and definitely has "racing" thighs. Her face is striking because of the black eye liner and black whiskers.

According to her caregivers in Australia,
Sandy is very sweet and sensitive but may take some time to warm up to new people and trust them. She has apparently spent some time in a house. They said she has been social towards smaller dogs and cats but that could change after she gains confidence. We will test her with cats after she settles into her foster home a bit. It was also reported that she was initially unsure of the crate but settled well in it at her own pace. She rides well in the car. Her introduction to the two male Greyhounds in her foster home was uneventful. So far, she has been very quiet and calm. She is still processing the changes to her life that she is experiencing. We will update her bio after she has some time to become accustomed to her new environment.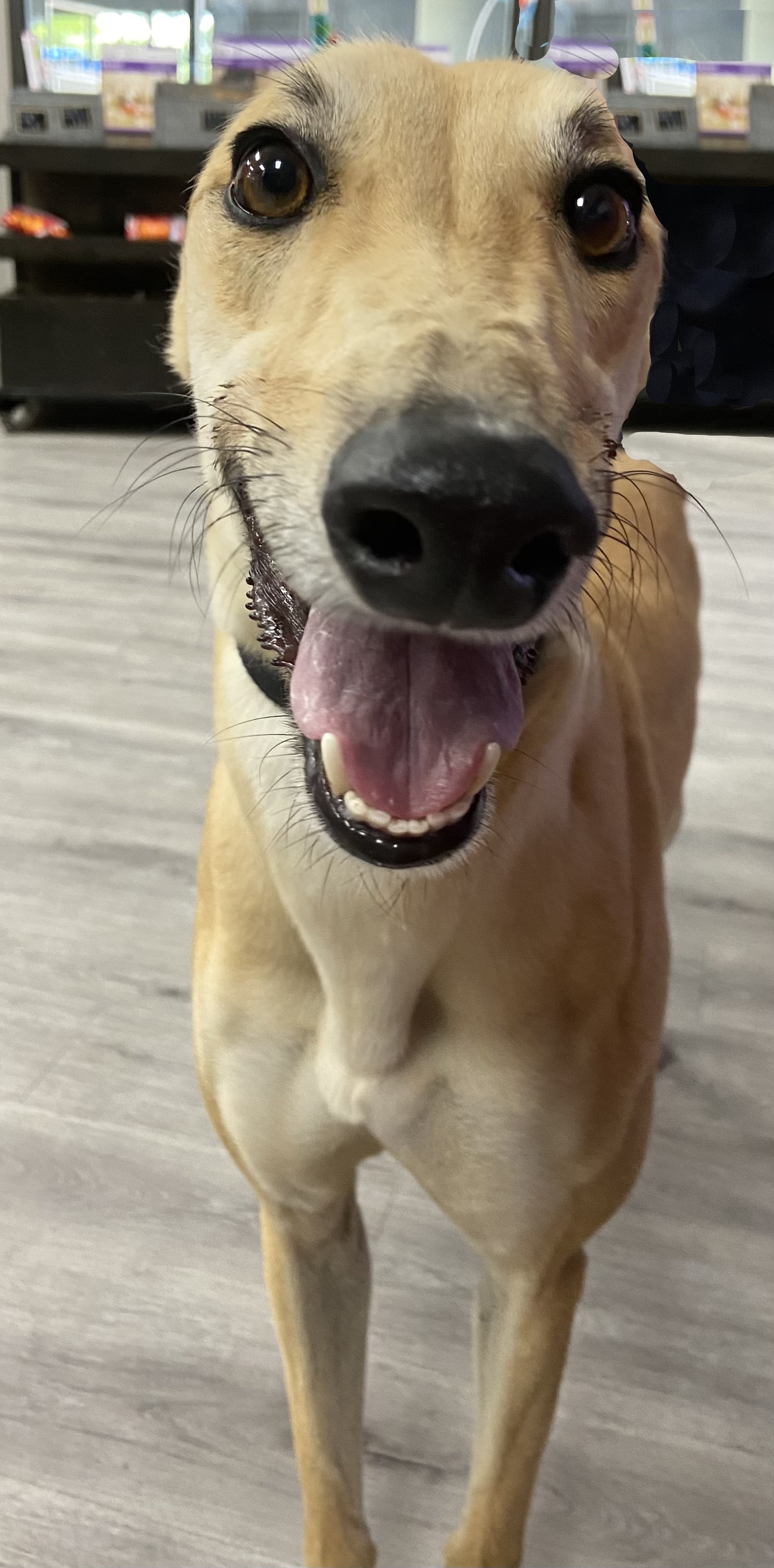 Sandy, now Indie Rose, in her new forever home with her human siblings!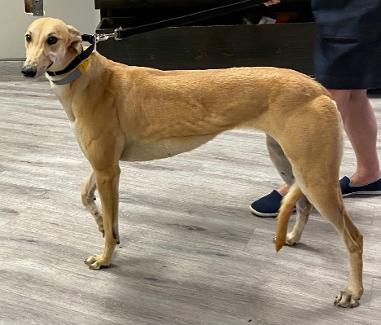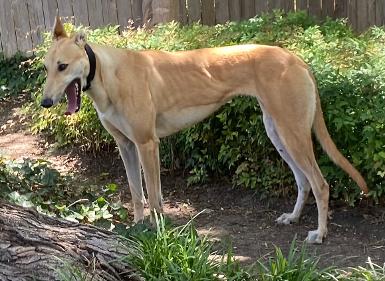 July 13, 2023 update: Sandy, now Indie Rose, has found her forever home. Congrats to her and her new family!
May 13, 2023 update: Sandy came from Australia to TAGS for a life of retirement and to find her loving lifetime home.